UI/UX Design Job in Dallas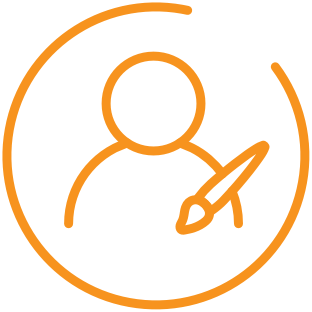 Posted Date - June 3, 2023
UI/UX Design Job Dallas Description:
In this UI/UX Design Job Dallas position you will be part of a UI/UX design team that is passionate about making beautiful and easy-to-use apps.
Overview
We are a full service web & mobile app development company with almost a decade of experience in the industry. Our wide range of services enable us to serve SMBs & Corporate with small or large scale business solutions, Research & Prototyping, UI/UX Design, Mobile App Development, Firmware Development, Mobile & IoT (Bluetooth, Wi-Fi, MCUs), Usability Testing, Server & Web Development, and Analytics.
Company Benefits:
Small company (30-50 employees), founded in 2010.

Dynamic technology segment (mobile, IoT, cloud).

Fast paced environment.

A lot of possibilities for learning and growing.

Technical leadership driven.
UI/UX Design Job Dallas Requirements:
Expert proficiency in Adobe Illustrator and Adobe Photoshop.
Strong conceptual and creative thinking skills.
Ability to create conceptual diagrams, user flows, storyboards, wireframes and mockups.
Ability to optimize graphical content for a variety of mobile devices.
Strong portfolio that showcases your skills and abilities in wire-framing, sketching, color theory and themes, mobile app design, logos, and/or typography, as well as any other relevant standards and best practices within Graphic and UI Design.
Good troubleshooting skills and a self-starter personality that enables you to learn and work independently, take initiative, and communicate effectively with the team.
Ability to work with and take direction from others in the team.
UI/UX Design Job Dallas Helpful Skills:
Interest or experience in the following areas is a plus:
Knowledge of commonly used project management tools such Subversion, GIT, Jira, or Redmine.
Experience coding standards-compliant websites with HTML and CSS.
Prior experience with and passion for Apple products such as Macs, iPhones, and Apple Watches.
About Us

Krasamo is a rapidly growing engineering services company focused on developing mobile solutions for customers in a wide range of industries. The company was founded in 2010 and it is based in Plano, Texas. Krasamo's work environment is fast paced and requires proactive, engaged, and self-motivated individuals. Our experienced team and large variety of projects provide many growth opportunities for junior and senior developers alike.