Marketers create new products through NFTs and Metaverse Experiences to expose their brands to consumers in new spaces or communities.
The use of tokens is revolutionizing the interaction with these brands teams.
If you intend to invest in Web3 technologies, it's a good idea to start with an understanding of why people buy NFTs. Brands are crafting their NFT strategies and utilities in many ways to revamp their brands, build communities, launch new products, and/or enhance existing ones.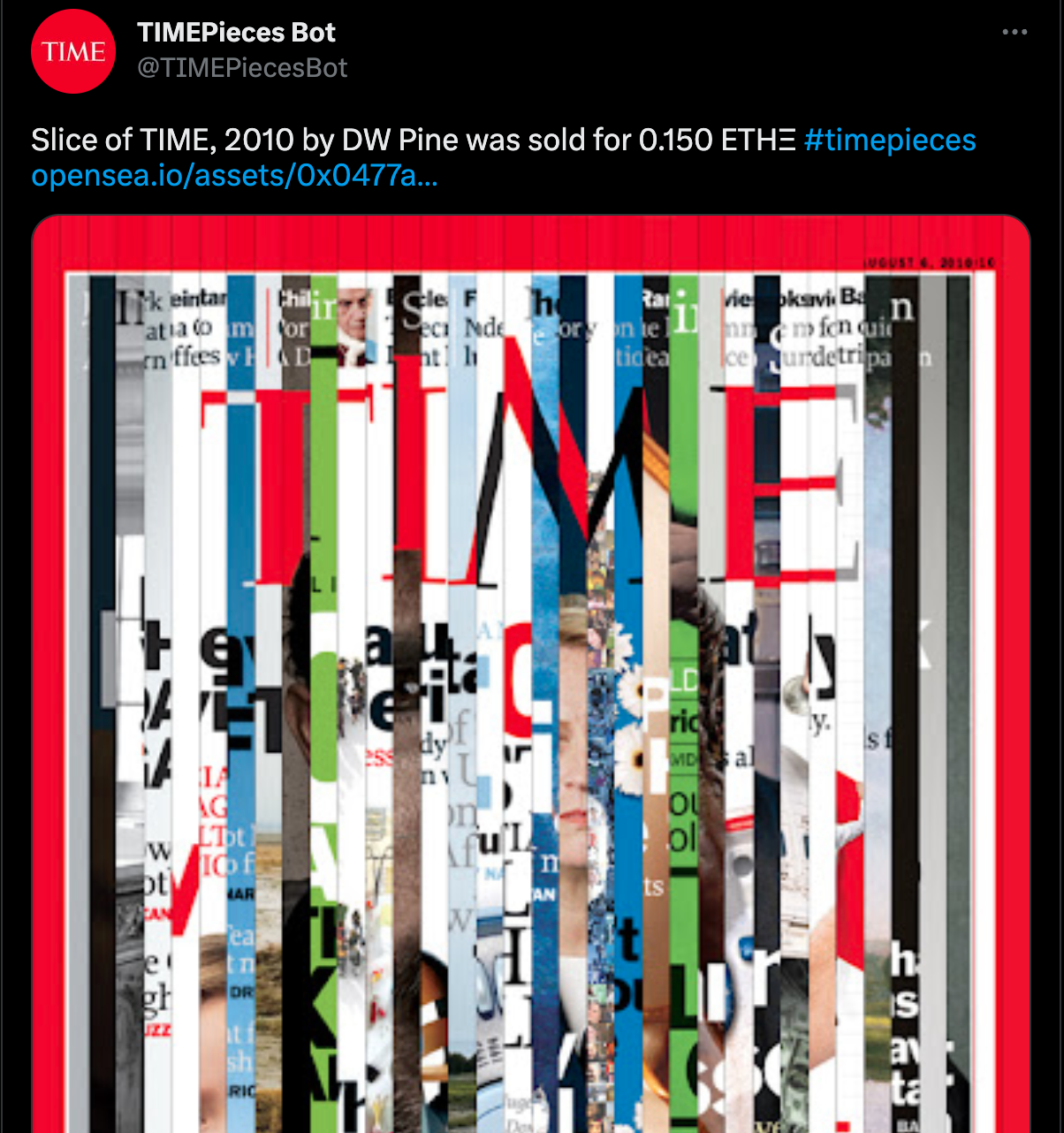 Image from Twitter: https://time.com/collection/timepieces-nft/
Web3 and blockchain technologies are founded on open-source technologies, where code is available for anyone to use and build on to create value. Blockchain technologies are helping to progressively decentralize systems and are becoming popular for creating new types of interactions and business transactions.
NFTs are representations of unique assets, physical or digital, traded on a blockchain (protocol network) that give users ownership rights and a certification of authenticity. NFT transactions are defined by smart contracts (software programs) with conditions and consensus rules and without a central authority. NFTs represent assets, collectibles, digital art, games, brands, etc.
Ethereum is the main software distribution platform for trading NFTs, where anyone can code a smart contract (program) with special functions and characteristics.
BRANDS CREATE NEW USER EXPERIENCES
Users and their habits are evolving, and marketers are creating new experiences to engage with consumers of their brands, creating NFTs and virtual spaces in metaverses. Gen Z and Millennials, in particular, are the top consumer groups interested in buying NFTs.
Minting an NFT means converting data into digital assets and recording them in a decentralized database or distributed ledger.
Businesses can create value for their brands by selling NFTs (or digital twins) of physical products. In addition, enterprises can continue using Web 2.0 platforms while complementing operations in blockchain networks to start adopting decentralized operations.
Through NFTs, individuals are empowered to launch their own creations and develop their own businesses—especially Web3 artists, the next generation of artists and creators of content who can now enter a market with low barriers and tremendous opportunities.
PRIMARY PURPOSES FOR BUYING NFTS
• Participating in Communities and Special Interest Groups (Culture). NFTs can provide access to products or tools, discount clubs, venues, virtual events, etc. Consumers are interested in groups, such as CryptoPunks, for example, so they become engaged and purchase NFTs. A culture for Web3 users is emerging, including benefits such as access to a VIP area of a networking event, concert tickets, a limited collection of branded goods, royalties, auctions, etc.
• Making a Profit and/or Investing. Consumers with knowledge about market offers, demand, and products understand how much a product is worth and what possibilities exist for reselling and making a profit. Therefore, one of the main reasons to buy NFTs is to make money.
• Securing Digital Ownership Rights. NFTs recorded on the digital ledger cannot be edited, modified, or deleted, giving the owner a secure way to prove ownership. Through an NFT, for example, you can own a house, a car, a deed, etc., and it is easily located in the blockchain through its unique identification (hash).
• Collecting Digital Art. Many consumer groups consider owning digital art as a legitimate form of art collection. The concept of scarcity influences decisions, plus the online component connects buyers directly to art creators.
• Gaming. Games may be designed to use NFTs as representations of cards, avatars, real states, etc. Players can earn NFTs for playing, trade NFTs with other players as game currency, and sell them in the open market.
• Achieving Social Status. People are now buying NFTs as status symbols. Many have made millions with cryptocurrencies, and they use these purchases socially and benefit from the influence of being part of an NFT collection, group, or community, hanging out on platforms such as Discord or Twitter with their shining profiles.
KEY NFT FEATURES THAT MOTIVATE
CONSUMERS TO BUY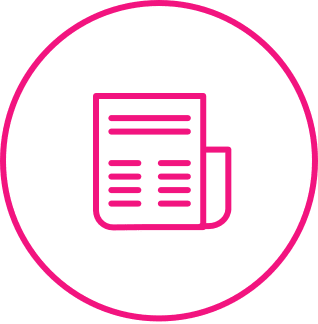 Certificate of asset authenticity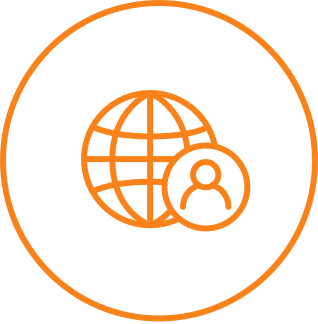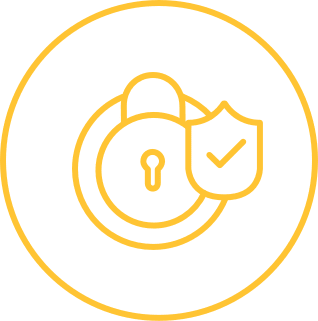 Cryptography and digital signatures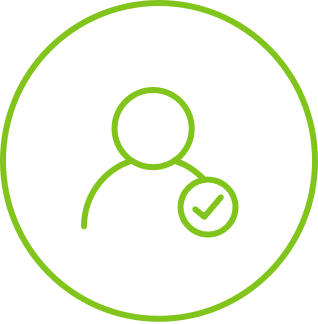 User controls personal information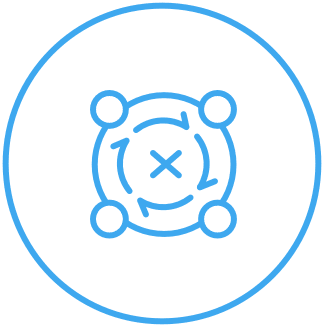 Trust due to principle of immutability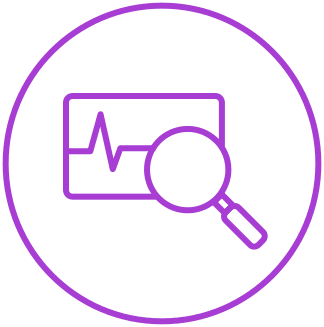 History and transaction records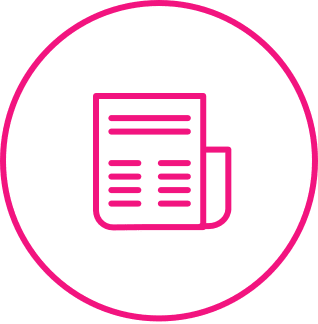 Certificate of asset authenticity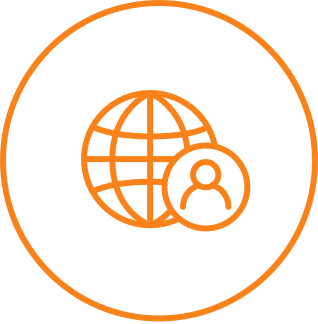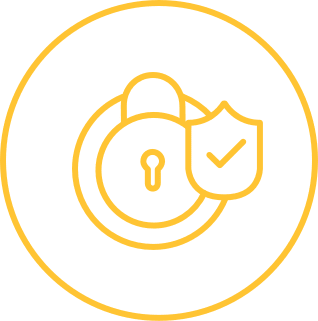 Cryptography and digital signatures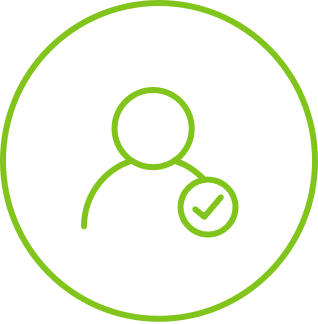 User controls personal information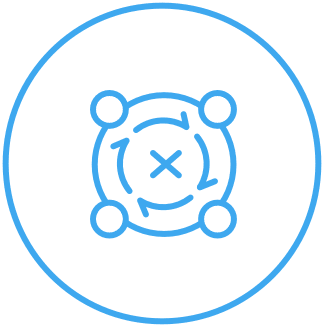 Trust due to principle of immutability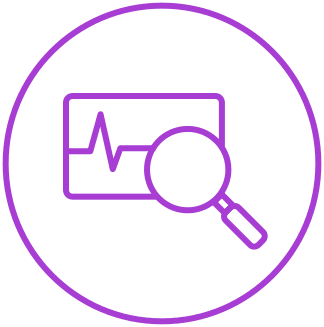 History and transaction records
Marketplaces such as Instagram are actively planning to launch a feature to mint and purchase NFTs, an example of a large community where users are already participating and will be exposed to NFTs.
As Web3 continues to evolve, more companies are becoming interested in creating NFTs, becoming familiar with how to incorporate NFTs into their marketing strategies, and developing a better understanding of why people are buying NFTs.
A key aspect of purchasing NFTs is that buyers can prove the digital ownership of assets, which will spur the launching of many new digital products. However, NFTs are still a new technology with many speculations, downsides, and aspects that are not yet fully understood.