Table of Content
In the digital economy, companies are in the race of mastering operational performance as a way to gain competitive advantages. Operational performance is built by aligning people, culture, management, and the proper structure and business model. DevOps plays a key role in managing technology work and its performance, and it's a predictor of business disruption. Businesses outsource DevOps to a nearshore company to adopt its principles and practices, lower costs, and speed its technology value stream.
DevOps Performance
To reach and surpass operational performance in digital business, your company needs to streamline its development and operations (DevOps). As a result, speed and flexibility bring growth and responsiveness to market changes. Companies are continuously strengthening their positions while digitally transforming. However, no business these days can stand alone without collaboration and strategic partnering. Therefore, it is key to find the right of partners to continue moving towards a digital-first operating model.
What is DevOps?
DevOps is about IT operations, developers, quality assurance, security, and product owners working together towards a common goal of enabling work into production while achieving system stability, availability, reliability, and security. Developers ensure that workflows do not disrupt IT operations, while IT practices enable developers to be more productive. DevOps is development and operations working towards the same goals. DevOps add expertise into delivery teams and automated tools and platforms, enabling developers to build, test, and deploy code independently, passing it through the value stream directly to end-users. This maximizes productivity, enables learning, and creates employee satisfaction, operating growth, speed, and excellence.
Nearshoring DevOps Collaboration-based Model
One key aspect of business operating models is to have a software development and operations team with efficient workflows and techniques to avoid bottlenecks. Companies can reach operational performance through a collaboration-based model with special DevOps teams.
DevOps Digital-First Operations
Once startups manage to survive the digital competition and get a market position, survival depends on special skills, agility, adaptability, and being data-driven, skills required for the daily digital operations. Many companies struggle with digital operations as they continue into a vicious cycle of DevOps bottlenecks and delays. Operating in the digital landscape requires managing DevOps' abilities to build advanced products that need to be continuously improved. Likewise, a dynamic product development cycle creates many processes and optimized workflows requiring a fully committed DevOps team. DevOps teams are in charge of maintaining IT infrastructure, cloud services, containerization, security, data management, and other IT functions. Also, DevOps teams integrate with development teams and communicate in real-time with developers.
Outsourcing DevOps Teams
Outsourcing DevOps teams means getting a ready capacity to improve the company's defensibility. In general, DevOps' abilities are in high demand; it is a skill set hard to find and recruit and a position of high turnover. So, it is a challenge for a company to build a DevOps team with individuals that are hard to retain. DevOps teams are challenging to create and keep them performing in operations. However, outsourcing DevOps with special abilities can deliver consistent work and create processes that are difficult to replicate over time. Outsourcing DevOps to an IT company is a solution to provide the capabilities without worrying about resources and being able to scale up or scale down such capability. As teams grow inefficient development and operations, their learning rate grows exponentially, and this is when you find impacting results!
Nearshore DevOps with Operational Abilities
Outsourcing DevOps to a nearshore company is a great opportunity to have development teams and operations in the same development center and time zone, which is necessary for DevOps requirements of intense communications. Also, keeping their workflows synchronized to break the barriers between development and operations and achieve higher productivity for the entire organization.
Why Outsource DevOps? Nearshoring DevOps as a Service?
DevOps is essential to the infrastructure and growth of capabilities of all organizations. Growing resources and capabilities with a nearshore development team directed from a US-based software company and providing nearshore DevOps as a service can help achieve the desired business outcomes in many ways:
Organize teams with DevOps skills and experience
Reduce project costs
Offer talent availability
Real-time communication thanks to proximity and time zone
Implement proven DevOps toolchains and frameworks
Boost efficiency by automating operations
Accelerate delivery and improve software quality
What are the skills needed for DevOps?
DevOps is a proactive culture focused on integrating development, operations, and cross-functional teams and aligns with business objectives and end-user satisfaction. Therefore, everything DevOps do is based on the culture of speed and performance.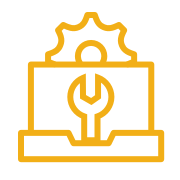 IT Operations
IT operations require running, managing, and operating production systems, monitoring, troubleshooting issues, knowledge of operating systems, middleware, software, application environments, runtimes, database administration, etc.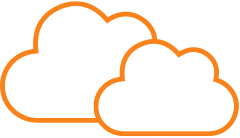 DevOps engineers are responsible for architecting and building cloud-native systems. Also, they are a resource for product development teams that require advice about cloud services and design solutions for specific use cases and best practices.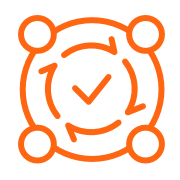 Software Release Process
DevOps teams know the tools and systems to create delivery pipelines and continuous integration. Some CD tools are Jenkins, GitHub, and Gitlab.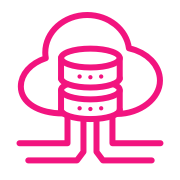 Infrastructure Provisioning and Management
DevOps teams create and maintain infrastructure, provision, and automate cloud resources such as containers, networking, and storage. DevOps skills are required for implementing Infrastructure as cloud (IaC), automation pipeline architectures, and IaC tools such as Terraform and Google Cloud Deployment Manager.
Containerization
Deployment in containers requires knowledge of container-related tools such as the Docker containerization platform and Kubernetes orchestration system.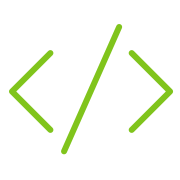 Coding and scripting are critical abilities of DevOps teams as they have to automate, test, and integrate continuously.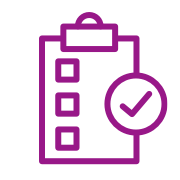 Testing Automation
End-to-end automated testing lowers bug fixing and maintenance costs.
DevOps Consulting Services
IT environment assessment and audit
DevOps implementation models and KPIs (process measures)
Recommend DevOps tools and automation frameworks
Develop a DevOps adoption roadmap
Modernize IT infrastructure
Provide custom software engineering
Provide quality assurance and testing services
Integrate to exiting project's stage through the agile development process
Estimate the costs of DevOps' services