Sales Development Representative
Job in Dallas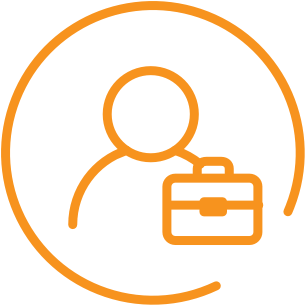 Posted Date - December 8, 2023
Sales Development Representative Job Dallas Description:
We are currently looking for a business Sales Development Representative to grow our sales function. In this Sales Development Representative Job Dallas role you will help us find and develop relationships with new customers to grow our sales pipeline. Your main role will be to drive new business into Krasamo Inc. as part of a team. You will work closely with Jose Luis Amoros (Sales Manager) to develop and implement new sales and marketing strategies. This is a high visibility and high impact position.
Overview
We are a full service web & mobile app development company with almost a decade of experience in the industry. Our wide range of services enable us to serve SMBs & Corporate with small or large scale business solutions, Research & Prototyping, UI/UX Design, Mobile App Development, Firmware Development, Mobile & IoT (Bluetooth, Wi-Fi, MCUs), Usability Testing, Server & Web Development, and Analytics.
Company Benefits:
Small company (30-50 employees), founded in 2010.

Dynamic technology segment (mobile, IoT, cloud).

Fast paced environment.

A lot of possibilities for learning and growing.

Technical leadership driven.
Sales Development Representative Job Dallas Qualifications:
Strong written and verbal selling/communication skills via phone and email

.

Ability to speak and write fluently

.

A desire to be in sales is necessary for the role.

Passionate for knowledge, as this is a fast paced, constantly evolving technology market.

Ability to think strategically and execute tactically to achieve business objectives.

Not afraid of cold-calling

Extremely personable, outgoing, charismatic, communicates well, speaks fluently.

Self-starter that is results-oriented.

Ambitious with a strong drive to succeed in sales and earn commissions.

Coachable, hard working and able to learn quickly.

Able to perform research to identify leads: new companies, and people for prospecting. Good at information gathering and management.

Dynamic personality with a drive to reach decision makers.
Sales Development Representative Job Dallas
Responsibilities:
Perform outbound sales activities mainly in North America (US and Canada) such as phone calls, emails, and demo scheduling. Mass mailing, web research.

Prospect and source new business opportunities through cold calling, emailing, and social outreach.

While participating in high level discovery calls, understand customer needs and pains resulting in a successful sale and cultivate relationships in a cross functional environment.

Accurately and thoroughly update records in CRM software

Qualify inbound sales inquiries and appropriately advance them to the next step in the company's sales cycle.

Identifying key buying influencers within prospects.

Developing new business via telephone to introduce them to Krasamo and identifying appropriate buyers within the target market.

Growing your sales skills to uncover ways Krasamo can add value to our clients.

Utilizing effective communication skills, create a great first impression with our prospects through personalized and professional interactions.

Work with team members on ways to improve sales figures and identify the benefits services for the customer.

Actively look for opportunities to improve and optimize outbound lead sourcing.

Help generate company revenue by fueling growth and keeping the team busy.

Deliver, exceed, and crush your weekly, monthly, and quarterly targets.
Job Types:
3 month contract before conversion to long term.
Experience
:
Bachelor's degree in Business, Marketing, or Communications required or equivalent sales experience.

3+ years within the field with a proven track record of selling.
Bonus:
Knowledge of a CRM software.

Knowledge of Linked-In Sales Navigator.

Business, Marketing degree or MBA.
Location:
About Us

Krasamo is a rapidly growing engineering services company focused on developing mobile solutions for customers in a wide range of industries. The company was founded in 2010 and it is based in Plano, Texas. Krasamo's work environment is fast paced and requires proactive, engaged, and self-motivated individuals. Our experienced team and large variety of projects provide many growth opportunities for junior and senior developers alike.