Engaging and delightful
connected journeys.
We bring the human factor to your digital product or service.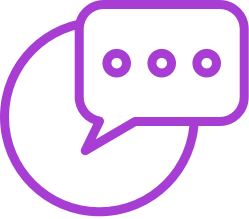 Consulting
Product Definition
Product Strategy
Requirements Gathering
Roadmap
Content Definition
Content Strategy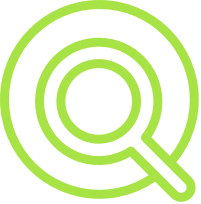 Research
User Research
Persona's Definition
Buyer's Journey
Usability Testing
A/B Testing
Competitive Research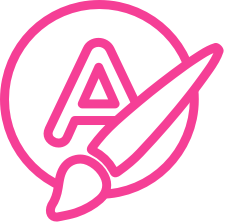 Design
UI/UX Design
Interactive Prototyping
Brand Design
Video Production
Industrial Design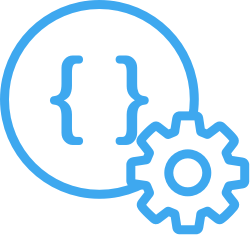 Technology
Internet of Things
Digital Transformation
Geolocation
Bluetooth Low Energy (BLE)
Wi-Fi and LTE
Cloud Security
We are a mobile-first design and consulting agency with 10+ years of experience in Internet of Things (IoT) and Digital Transformation.
Krasamo is a UI/UX design agency with experience in designing and developing delightful products, using a customer-centric iterative approach and design thinking (lean) principles in specific design contexts.
SUCCESSFUL PRODUCT STRATEGY
As a UI/UX design agency, our approach promotes collaboration among team members, using tools and techniques with a proven track record for successfully developing products from ideation stage to product launch.
Krasamo helps customers determine which app ideas and features have the most value for potential users, while also aligning ideas with company goals and building a case to support projects and move teams forward into mobile app design and development.
Cross-functional team collaboration brings everyone onboard in the design process – through iterative experimentation and measurement of ideas—to quickly find solutions and meet project goals. Integrating UI/UX teams with managers, project leaders, and developers (all with an understanding of the real value of user experience) leads to the most effective business solutions.
Companies partnering with Krasamo's UI/UX design team benefit not only from our product-design process management expertise but also from the tactics and techniques that have become our secret sauce.
Figuring out a new product in advance isn't easy, but by sharing our expertise, we help customers gain a quicker understanding of what works for users and which features are most important. Partnering with our team consistently helps companies shorten release cycles, speed deliverables, and ensure success once relased.
At Krasamo, an engaged team interacts with your team and proposes solutions. No homework. Prototypes are developed, tested, and adjusted iteratively from user feedback and your feedback, thereby reinforcing or discarding assumptions and improving outcomes.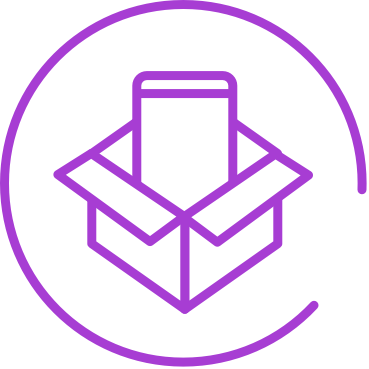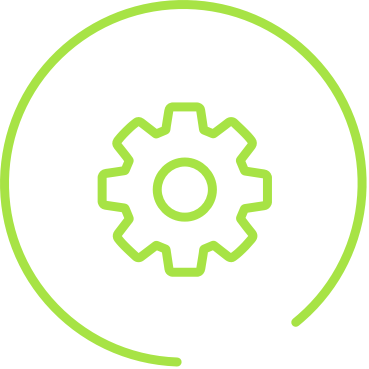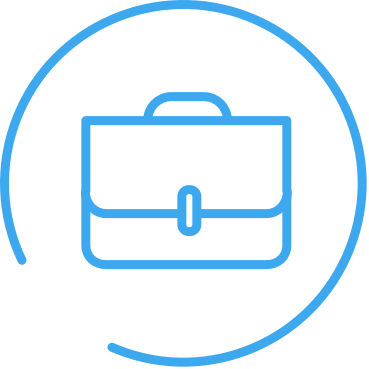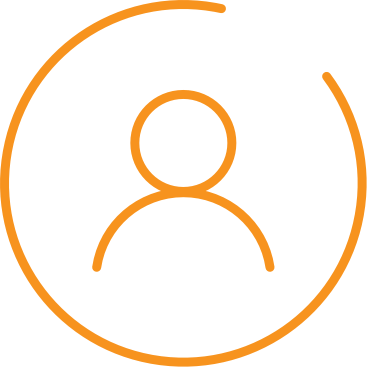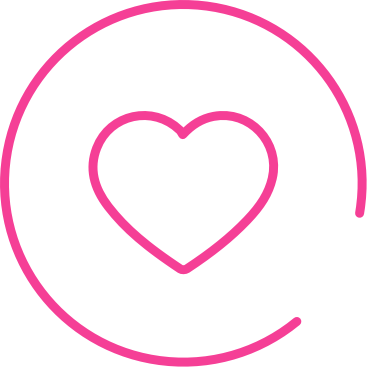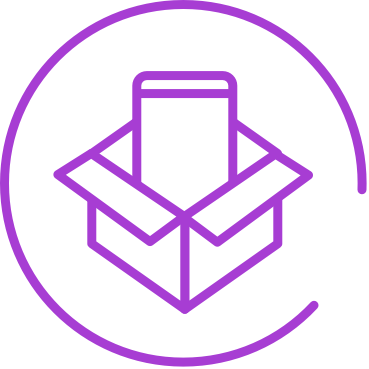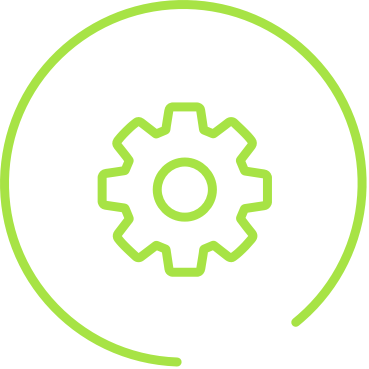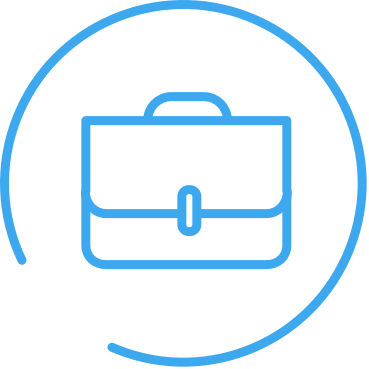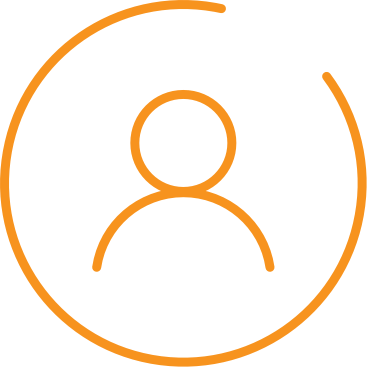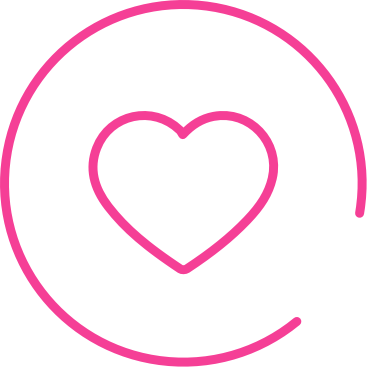 Krasamo is a UI/UX design organization that delivers digital products based on proven design methods that match user needs and technological capacities with business goals.
Applying "Design Thinking" methodology, we develop UI/UX projects in teams which collaborate across roles in an agile development environment, reducing cycle times and delivering continuous value. After getting to know a customer, Krasamo provides a custom UX team with the proper skill set, resources, and knowledge base that will best adapt to that customer's unique challenges. The UX team will also engage with a customer's product manager and project leader, as well as marketing, engineering, and UX teams, augmenting the customer's team and working together toward the ideal joint solution.
The UX team focuses on problem-solving and decision-making in order to develop a minimum viable product (MVP) with optimized use of resources, resulting in shorter times to market.
The Krasamo UI/UX design process promotes the following principles:
Team collaboration
Exchange of ideas among team members
Creation of small, focused teams
Defining progress by outcomes
Continuous research
Early feedback and testing
Encouragement of new ideas
#UIUX
#Strategy
#Design
#Research
#Testing
#Ideas
#Team
Krasamo is proud to have contributed to the success of the following brands. We work really hard to understand the needs of our clients and engage in long-term relationships.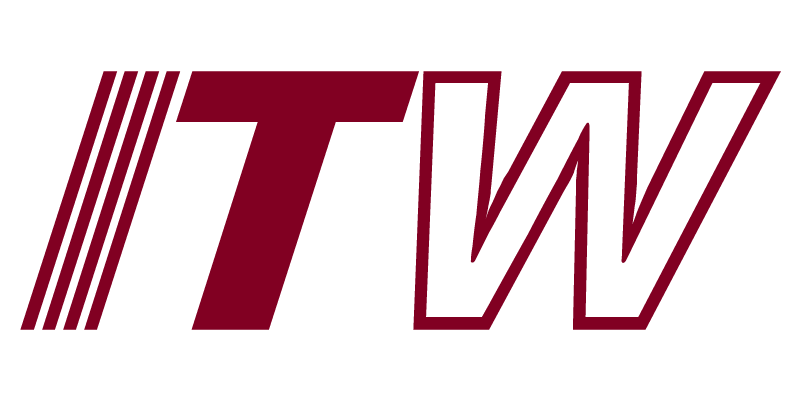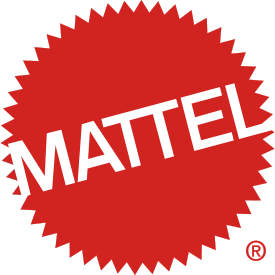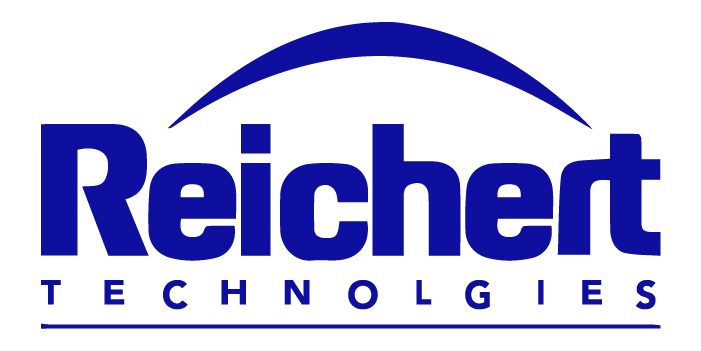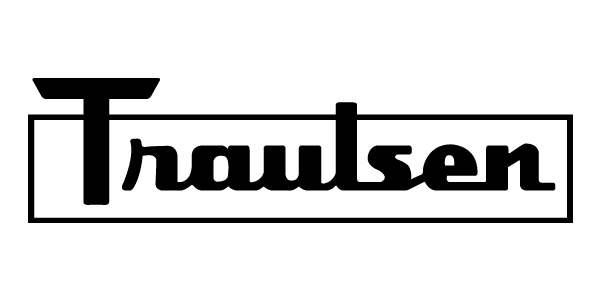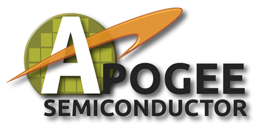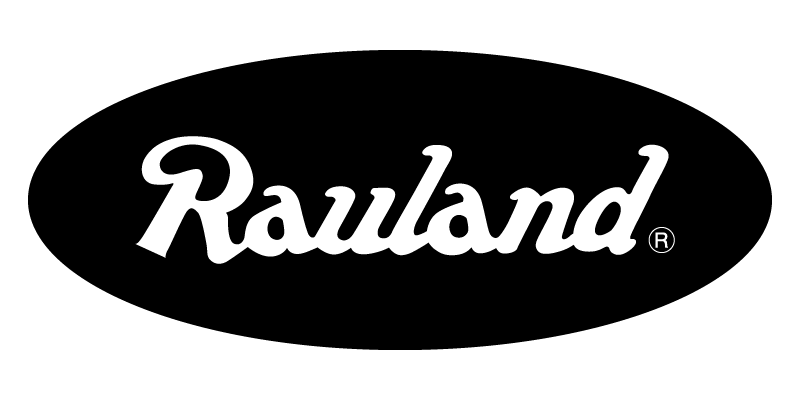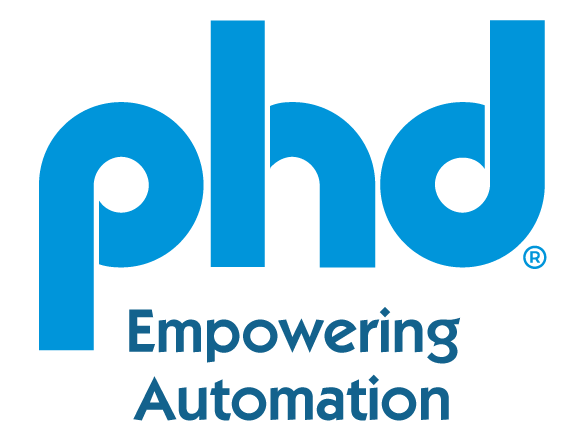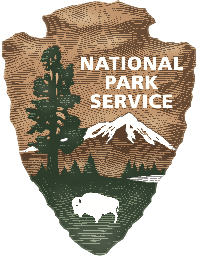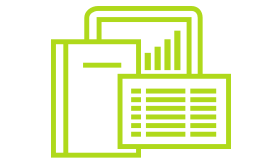 1. Requirements Gathering
Requirements are the base for all products. Without requirements we may end with no clear goals for the project and the product. We can work with you getting a solid and sustainable product baseline. Some of the activities related to requirements gathering that we can help you with range from getting to know your users, feedback analysis, product functionality definition, new features, improvements, redesigns, technology implications, platform specifications, branding adaptations, and more.
2. Navigation Storyboards
Users need to go from start to end in a clear way. Navigation is the key for user stories and scenarios, and it is the base for the Low Fidelity Wireframes. It is essential to establish from the beginning of the project how the user is going to move through your App or website from a general sense. These type of navigation give us a high level perspective of how the product is going to work and also gives us the opportunity to add or remove features or functionality that later can be worked in more detail in the Low Fidelity Wireframes.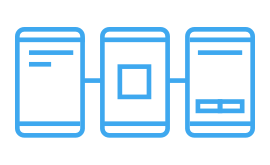 3. Low Fidelity Wireframes
For us, Wireframes are the key for a product definition and documentation. We specialize in getting all the features that your App will need and create Wireframes that will serve as the development guide for navigation and user cases. Low Fidelity Wireframes allow us to work in a quick and efficient way to get all the information that your product will need. You will be able to see all the possible scenarios and paths that your user can follow.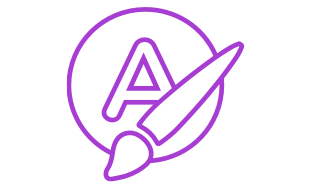 After getting all our product information in the Low Fidelity Wireframes, it is time to focus on another important aspect of your product: The User Interface Look and Feel. Our goal is to create a UI that will satisfy your customers and also your company's objectives. For us, satisfaction means that the user is engaging with your product and the interaction between each other is fluid.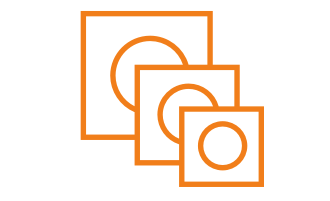 After the Interface is designed, it is very important to establish an efficient way to share it with the development and test teams. The development team will need guidance on how to build the product from a GUI point of view. We provide all the information related to the interface in a clear way that is helpful for building it, using the latest software that allows team collaboration and provides blueprints, assets, layout, and style information.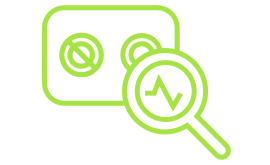 At the end it is all about the user. It is essential that the products that we take are tested by customers. Their feedback is very important not just for product definition, but also for validating a good experience and a clear interface. We can help you take your product to customers. We can test functionality, features, labels, graphics, look and feel, among others. Some of the activities that we can perform vary from setting the environment for testing the product, creating interactive prototypes, and leading / moderating the conversations with your users.
HIRING A UI/UX DESIGN AGENCY
Digital design work is often outsourced to a UI/UX design agency for reasons such as extending teams, managing project complexity, overcoming deficiencies, analyzing organizational model implications, and considering operational aspects, to name a few.
Hiring a UI/UX design agency serves to keep operations running smoothly and brings innovation, experience, and specialization to the customer.
UI/UX design companies become strategic partners with their clients due to the high level of specialization involved in the design process and the skill sets and creativity offered, as well as the managerial and operational leadership required to become a progressive design-driven organization.
To deliver a high-quality design outcome, the UI/UX agency integrates with each customer organization, coming to mutual agreement about quality standards by defining a set of principles and guidelines to follow during the UI/UX development process.
In addition, the customer's management style and organizational structure are analyzed in order to further define design principles, prioritize work, and adequately staff the teams, thereby empowering the design organization to deliver quality design work.
Design leadership emerges to commit and engage UI/UX team members, striking a balance between methodologies and critical thinking.
Establishing focused teams that pursue good communication and collaboration in an open and transparent environment spurs creativity in design work. The teams' empathy translates UI/UX research into solutions that express the users' perspectives.
Organizations developing digital products can benefit from partnering with a UI/UX design agency in many ways. An experienced agency can address the challenge of integrating the design team into the customer's organizational structure as well as organizing the design team's structure, managing project workflow, and ensuring cross-functional collaboration.
BENEFITS OF WORKING WITH
A UI/UX DESIGN AGENCY
Each UX use case has different requirements. As a seasoned UI/UX design agency, Krasamo has gained years of invaluable experience analyzing and implementing methodologies and techniques that optimize our customers' design operations.
Managing people, creating vision, running operations, identifying talent, transmitting culture, choosing methodologies, nurturing individuals, and a myriad of other business responsibilities add up to an incredible challenge for any design organization. That said, partnering with a UI/UX design agency is the fastest way for any business to build a skills-complete team and learn.
As a UI/UX design agency, Krasamo offers various proven engagement models that provide our customers with a progressive evolution of their design organizations.
The benefits of working with a UI/UX design agency are extensive. The general description offered here is simply a starting point for a more detailed conversation about UI/UX design services, including team organization, best practices, design cadence, etc.—or even a discussion about the different ways design is evolving.
Contact Krasamo today to schedule a personal conversation with one of our experienced design team leaders.
As a UI/UX agency, Krasamo provides all the services required to infuse design focus throughout the product development cycle.
We assign a committed UX team to each customer, which strongly contributes to the definition of a concrete strategy and roadmap that aligns with client values and ideals.
A dedicated UX team brings meaningful contributions to product design throughout the process. UX team leaders engage with the rest of the group with shared values and a mindset that results in an operative success.
Appointing an autonomous team manager (or managers) with organizational and operational skills as well as executive access is particularly beneficial to a project.
When building a hybrid team, assessing the team's capabilities, skills, and knowledge as well as identifying how collaboration from other areas supports the team is critical to success.
DESIGN THINKING METHODS
AND TECHNIQUES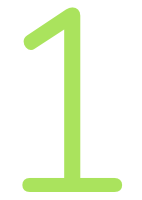 Discover and Empathize.
• Observation Methods
• Interviews
• Field Visits
• Contextual Inquiry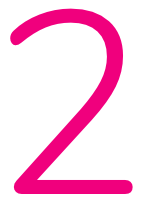 Problem Definition.
• Analysis and Synthesis
• Affinity Diagrams
• Problem Statement
• "How Might We" Questions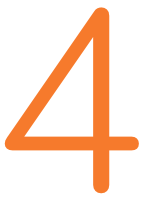 Prototyping.
• Low-Fidelity Prototypes
• Hi-Fidelity Prototypes
• "Wizard of Oz" Prototyping
• Wireframes and Mockups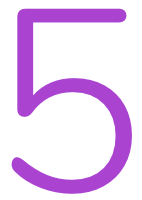 Testing
• Usability Testing
• A/B Testing
DESIGN FOR POSITIVE EMOTIONS
Krasamo designs products people love by observing the cognitive processing that takes place in the minds of users. We develop products that respond to users' emotions and create meaningful connections; we understand how critical attitudes, beliefs, feelings, and perceptions relate when assessing designs.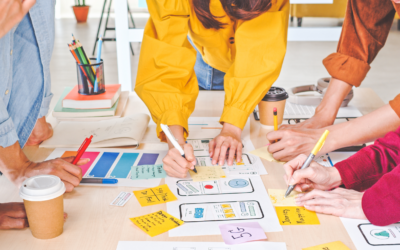 A wireframe is a tool within the discipline of UI/UX design that consists of a graphically simple 2D representation of a product, screen, concept, UX case, etc. for a user interface, without setting colors, specific shapes, final icons, etc.