A Mobile App usually begins as an app idea that will create value to customers, clients, and/or partners. The idea originates, perhaps, along with certain marketing strategies, blossoming into a potential opportunity to generate additional revenue. Many times, app ideas arise as extensions of current products or, possibly, when businesses are searching for new or underutilized productivity tools.
Once the app idea is born, marketing research is needed to collect data that address the idea's opportunities and offerings, aligning them with business marketing strategies and brand objectives. For stakeholders, some factors that confirm the feasibility of the app idea are product potential, market size, market needs, and attitudes, as well as other relevant information.
Integrating the marketing team with the user experience (UX) team—in a way that ensures effective communication and collaboration—is the first step in turning app ideas into successful products.
The UX team and the overall team structure play a vital role in the UX design thinking process. UX design is an art, and teams evolve according to skillsets, resources, and complexity of projects. Any gap of expertise between developer and the UX team will be a critical factor in Mobile App development.
In developing digital products, a UX team member usually takes the lead in product design. Depending on the type of organization, UX teams may be integrated in different ways, often reporting to marketing (product managers), to a centralized UX team, or to a hybrid team. UX teams are usually comprised of UX researchers, UX designers, analysts, product managers, team leaders, etc.
Centralized UX Teams. A centralized UX team works on various projects as needed, reporting to a UX manager and serving as consultants for UX efforts within the organization. Team members can work in more than one team. Specialized UX agencies use this model and have multiple levels of UX management. Centralized teams offer better UX skillsets, resources, and knowledge base.
Decentralized UX Teams. Decentralized UX team members are assigned to specific products or features, reporting directly to product teams and becoming experts in their product lines. Team members become more involved in planning and have more opportunities to contribute. The lack of unified UX management sometimes reduces productivity.
Matrix UX Teams. A matrix UX team reports to the product team lead, the product manager, and the UX manager. Obviously, proper integration and flexibility within the UX team is essential in order to develop the best long-term approach to aligning the product team with the UX team.

User researchers (UR) help UX teams learn about and understand their users, ensuring that app features address what customers want. URs serve to challenge assumptions about users and avoid bias, in hopes of avoiding UX issues as well. UX research should be integrated with UX design as early as possible in the project. To increase the success of the iterative design process, the design team must be continuously exposed to research and user observation.
UX researchers work with business analysts, prototype developers, and designers, contributing to the design thinking process in ways that create innovative solutions. User researchers combine research approaches in a repeating but nonlinear process in order to answer different research questions so that the team is continuously reviewing new data.
By interviewing users and observing real behavior, UX researchers should be able to provide actionable and testable information about user needs. Since what people do is more reliable than what they say, obtaining user insights within the context of their reality is necessary in order to understand what users actually do and where the actions occur. Contextual inquiry is a method and framework of observations that dictate how the research is conducted and how user stories are obtained.
Qualitative Research. Provides key insights about user behaviors and attitudes through observation and interpretation.
Quantitative Research. Gathers data from larger populations through a measurement system using analytics tools. Data is analyzed mathematically.
Attitudinal Research. Explores beliefs and mental models about how people think they will behave in a particular context.
Behavioral Research. Explores what people actually do in a particular context.
Data-driven marketers take advantage of analyzing Mobile Apps using qualitative and quantitative measuring systems that provide insights about user activities, so app functionality can be adapted to user needs. UX strategy is communicated through the UX roadmap, prioritizing usability and aligning tasks with the goals and objectives of the organization.
The product discovery stage is the initial phase in which to discuss the app ideas that require researching and gathering relevant information in order to understand a problem and its context. Discoveries make sure the product adapts to customers, follows the organization's goals, produces better outcomes, and reduces risks. The discovery process is often hindered due to lack of knowledge about how to conduct it, the urgency to deliver, the lack of resources, or the lack of management buy-in. The discovery stage does not involve hypothesis or testing but, rather, is key to gathering observations and learning about the best resources in which to invest.
Target Audience. The intended users of the Mobile App. Narrowing the target audience through segmentation might be a good practice initially, but it is wise to keep a larger audience as a goal. Users' behaviors and motivations are key in developing the app idea. Demographic and psychographic (attitudes, beliefs, aspirations) research are necessary for crafting marketing messages that resonate with specific audiences, increasing the organization's ability to address customers' needs. Starting with current customers and expanding from there is a good practice to use in defining audiences.
Discovery and Exploratory Qualitative Research Methods
Here are some methods used to collect in-depth information on people's opinions, thoughts, experinces and feelings. The goal is figure out the user needs an how to address them with our product.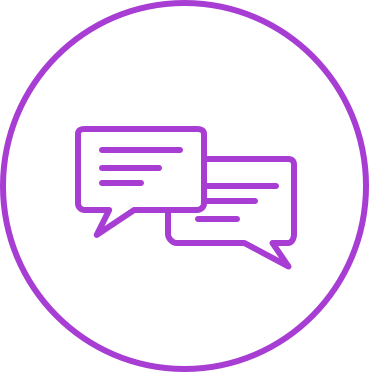 User Interviews
One person is questioned in an interview session to obtain user data, perceptions, and feedback about the Mobile App. User interviews are conducted with people in various demographic groups and circumstances during several stages of the design process.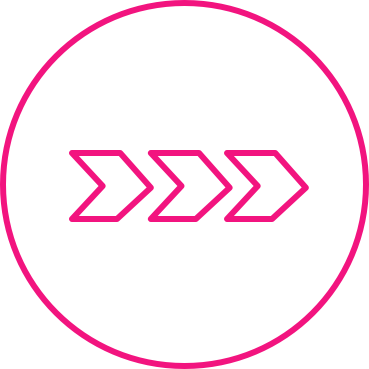 User Journey Mapping
A user persona is visualized in a scenario using the Mobile App during various usage stages, such as download, user creation, navigation, etc. Potential behaviors, actions, and emotions are mapped along the journey to gain insight and understanding of the context of use. Observations are grouped chronologically into common tasks and phases according to the application.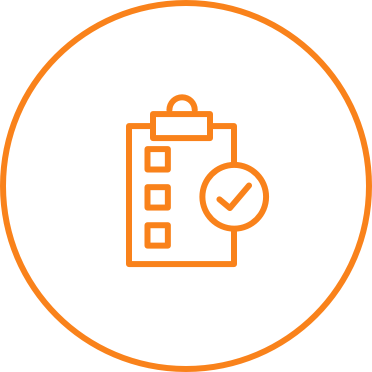 Competitor Studies
Competitors and their successful products are evaluated, often using videos to compare products. The idea is to know and understand competitors' products and then design to build a better product.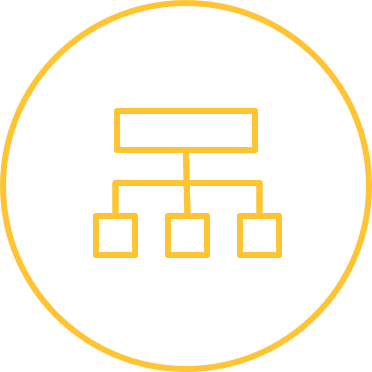 Tree Testing
Users perform a task and/or talk about how they would perform the task in order to evaluate the validity and feasibility of app topics without the aid of visual design.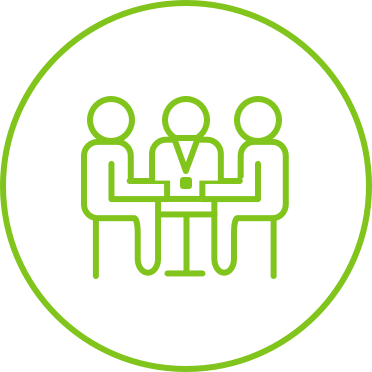 Focus Groups
A moderator asks people about behaviors, attitudes, preferences, and experiences in person, over the phone, or online.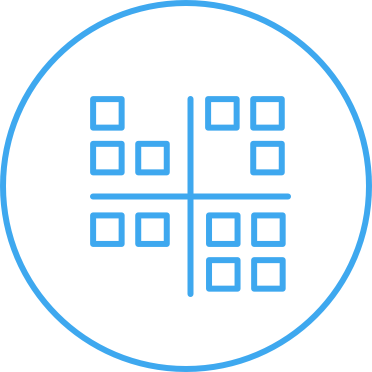 Affinity Diagramming
Data from research observations is identified and grouped in order to develop interpretations that lead to an understanding of user needs, mental models, workflows, etc.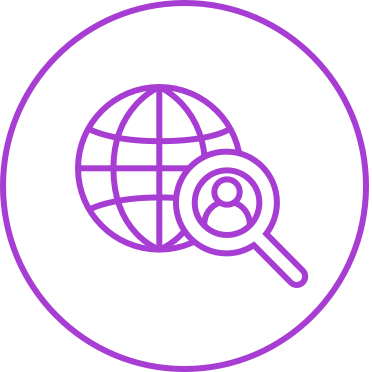 Remote User Research Studies
The study of how and why users are shifting more behaviors to an online format.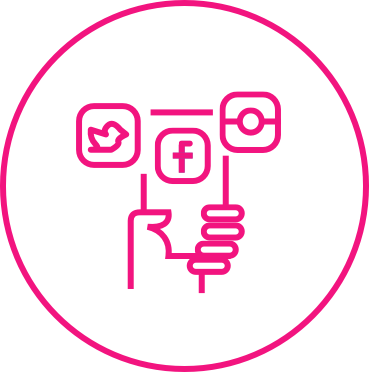 Social Media Analytics
The current company or current app audience is analyzed.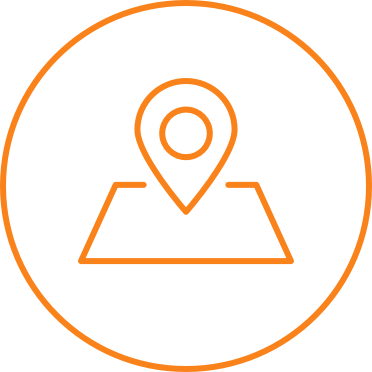 Field Studies (Ethnography)
User behavior is observed in the users' locations in order to provide a clearer understanding of user needs and workflows. There are many types of field studies, and they vary according to project needs. The design team will decide on the goals of the field visits.
Stakeholder Interviews
Stakeholders are provided with insight about users' needs, problems, and experiences with previous products. User behavior is discussed according to assumptions based on general knowledge of users. The goal of this process is to increase stakeholder buy-in for the project.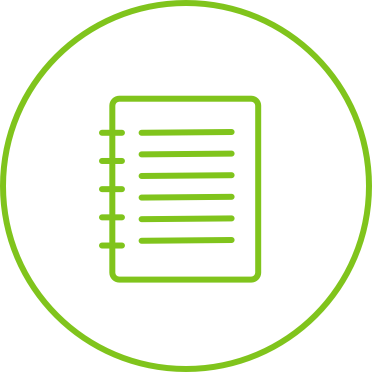 Diary Studies
Users are contacted by email with the goal of understanding their behaviors and experiences in context over time, including habits, scenarios, attitudes, and motivations. This method does not replace the contextual inquiry method.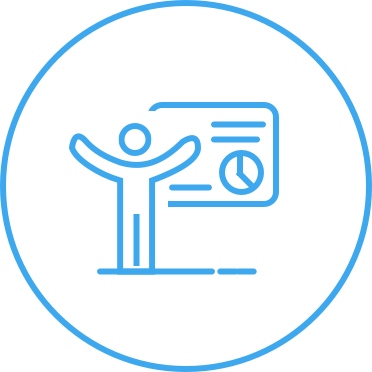 Workshops
Group sessions promote team members' participation and active collaboration in order to reach consensus about user needs, solve problems, and discuss app ideas, goals, etc.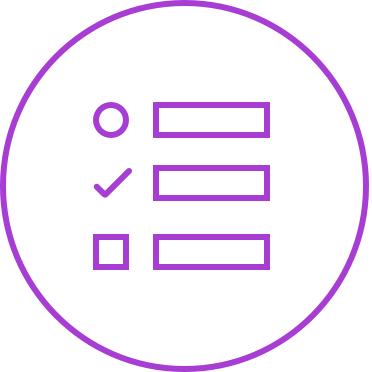 Surveys
A set of questions is administered to a large sample group to capture attitudes, preferences, and experiences on a topic in order to obtain statistically significant results.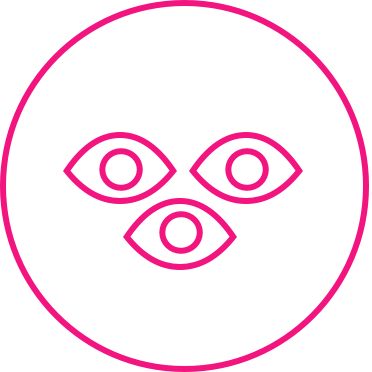 Empirical Methods
Objective observation is used to understand user experience and improve usability. Many UX professionals have mastered their unique mix of approaches.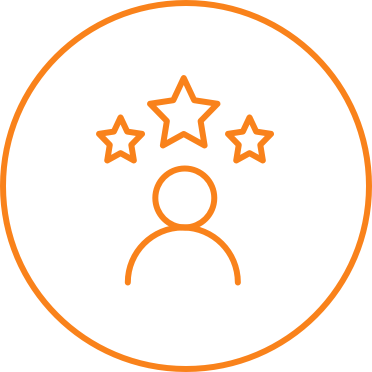 Expert Reviews
Usability issues are uncovered and identified by other field experts.
App Ideas—Ideating and Testing. Ideating is the generation of ideas with the potential to solve a problem in such a way as to improve user experience. Ideating requires an understanding of the user needs to be addressed in the discovery stage. In order to optimize the design process, the goal is to generate the largest amount of app ideas without making any judgments. The ideation groups discuss app ideas, goals, and benefits and move forward to the prototyping stage with the best options (in the case of a redesign). Usually, however, ideation is done prior to the design problem solution. Pen and paper, sticky notes, and whiteboards are used, and design ideas are captured using sketching and wireframes. Mockups and individual screens are created (without navigation) for testing purposes.
Testing in the Ideation Stage. Testing provides feedback to improve the app idea and continually evaluate the prototype to improve UX design. The testing data also provide insights for enhancing the problem definition.
Concept Development. The concept development plan should be supported with marketing research before being presented to stakeholders. This stage would usually come before the design and A/B testing.
The define stage involves defining the user problem and considering how to solve it. The project team should look for innovative opportunities, define a clear mission and concrete goals, and align the project team members' points of view to avoid friction during the design process.
User Needs Statement. It is important to define what the app will do for the customer. The user needs statement will identify the user (customer persona), the users' needs, and the purpose of the app. What will the Mobile App accomplish? What is the goal of the app? What is the problem it will solve? A method for measuring the accuracy and success of the needs statement should also be included. The needs statement defines what the project team wants to achieve. Once this is in place, the ideation stage follows.
User Persona. The user persona is the description of an imaginary user with specific needs. After conducting contextual research, affinity diagramming, and other survey experiences with users, a small number of personas with unique behaviors, motivations, and explicit goals will be identified. Understanding the goals of the user persona is a key element necessary for making informed design decisions.
What are app features? App features are the distinctive characteristics or prominent attributes that provide benefits to users within a Mobile App. Customers sometimes become fixated on developing app features that are not valid. Many users never take advantage of the features that marketing people come up with, expending 60 percent of the budget on development of 10 percent of the features that only 1 percent of users will utilize.
Lack of research results in a bias toward developing the wrong features and developing products without the "hook" that users need. Significantly important app features include simplicity, responsiveness, intuitiveness, security, resolution, push notifications, feedback, integrations, format for making payments, etc. A UX design process done right will identify the specific features that will make the app successful for the target users. The Krasamo UX team uses analytic tools for understanding which features are most useful and rewarding to the average user.
App design is the iterative process by which user experience (UX) and user interface (UI) professionals imagine, design, and create a Mobile App that solves a user problem or addresses a specific user need.
Lack of research results in a bias toward developing the wrong features and developing products without the "hook" that users need. Significantly important app features include simplicity, responsiveness, intuitiveness, security, resolution, push notifications, feedback, integrations, format for making payments, etc. A UX design process done right will identify the specific features that will make the app successful for the target users. The Krasamo UX team uses analytic tools for understanding which features are most useful and rewarding to the average user.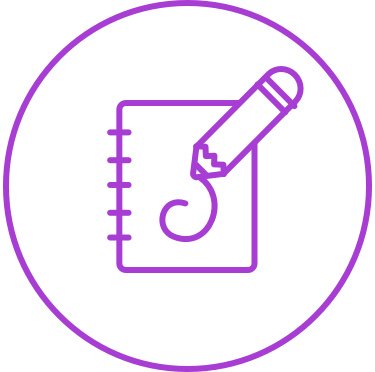 Sketching
Sketching is a technique that creates a representation of a design using a drawing technique. This technique is widely used during the ideation stage to illustrate the concept and to enable understanding of the challenges. Sketching is done manually (with paper and pen) or digitally.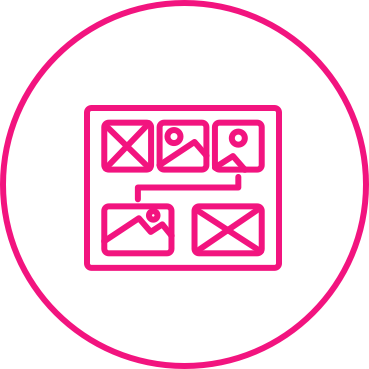 Storyboards
Storyboards are graphic illustrations used to communicate a story and the context of its use, with the user persona placed on panels within a scenario in a sequence of steps that present the research data.
Interactive Screens. A series of screens (without navigation) are created for testing purposes.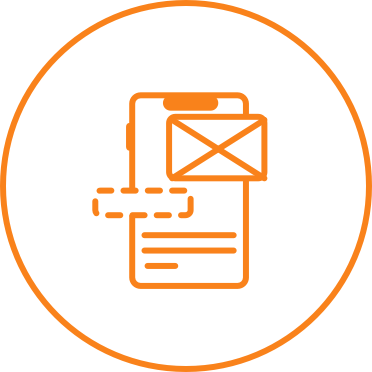 Wireframes
Wireframes are a structured layout of the design showing data and UI elements in the app screen. Sketches are turned into wireframes that can be done on paper or in digital format, with concepts converted into low-fidelity prototypes or mockups.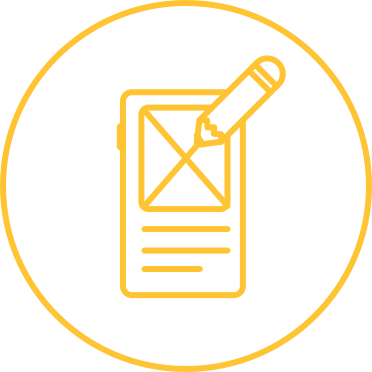 Low-Fidelity Prototypes
Low-fi prototypes are used to test iterations of the design early in the process and obtain feedback, visuals, app behavior, and flow. Lo-fi prototypes become mockups.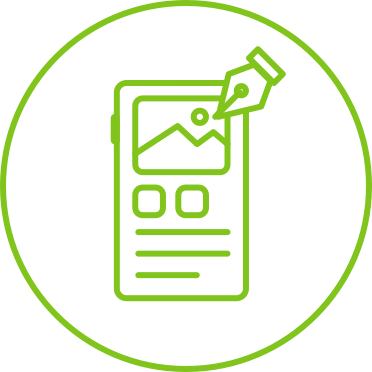 Low-Fidelity Mockups
Lo-fi mockups are used between wireframes and prototypes to explore visual design qualities and see the finished look in the app screen before committing to design and code development.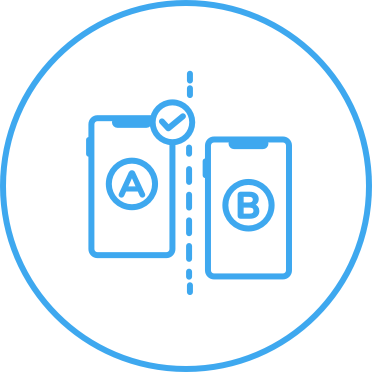 A/B Testing
A/B testing is a technique used to evaluate and draw comparisons among design choices, ideas, versions, buttons, colors, and other details that impact the design of the app. A/B testing is done using analytics testing tools.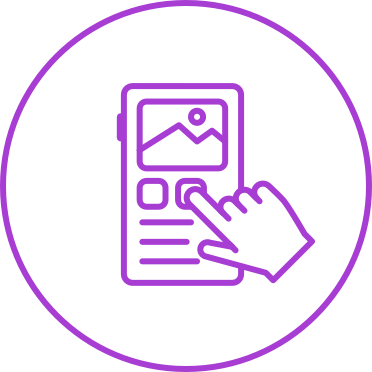 Interactive Prototypes
Low-fi prototypes are used to test iterations of the design early in the process and obtain feedback, visuals, app behavior, and flow. Lo-fi prototypes become mockups.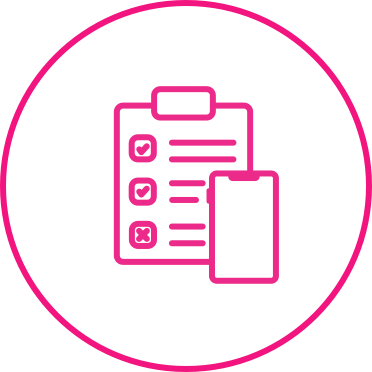 Usability Testing
Usability testing is a technique used for validating the most important features of the product by analyzing feedback and translating the data into design enhancements.
Prototypes and app testing turn app ideas into MVP (minimum viable products) and final products. A prototype is a sample of the final version of the app (before it is launched) which is designed to test how users will utilize the app. Prototypes can be developed early and evaluated continuously during the design cycle, with different forms, fidelity, levels of detail, and functionality. Prototyping can have different approaches and can be done on paper, digitally, or in HTML.
Krasamo leverages manual methods and automated AI-powered UX tools to augment the skills of the UX researchers, strategists, and designers, solving problems with faster prototyping and testing that lead to better user experiences. Adapting an AI model with the UX design goals provides faster feedback and responses to questions that ultimately accelerate the UX analysis and interpretation to bring quality recommendations and useful app functionality to users more swiftly.
During the UX design process, teams should be continually fine-tuning the UX and marketing activities to optimize the use of design and developer resources for building the app.
App Marketing Research and Strategy
Successful Mobile App marketers will regularly monitor findings in the UX design process. This monitoring allows continuous refinement of the brand's marketing strategies as well as sharp focus on app launching communication strategies, customer acquisition, app features, conversion, and retention details.
App Core Value Proposition. A broad statement that summarizes what the app offers to customers, including the main features of the app and the main problems that the app will solve for the user.
Brand Positioning Statement. A focused statement that explains what the app does, who the app users will be, and why they will use it. This statement will clearly connect the primary app features with the users, helping to align marketing efforts with the value proposition and brand strategy.
App Store Optimization Strategy (ASO). The optimization of the app ranking in the App Store for discoverability, using attribution and performance tracking tools to convert users and capture intent. ASO helps reduce UA (user acquisition) costs. It is the equivalent of Search Engine Optimization (SEO), but not as complex. It is important that Mobile App marketers understand the factors that can affect search and conversion rates.
On-Metadata Factors (App Product Page). App Store elements that can be impacted by Mobile App designers. To convince users to download the Mobile App, the app information page in the App Store should be optimized with appealing information, such as app name, icon design, short description (and longer description), short title, screenshots, preview videos, URL, category, and developer name, for example.
Off-Metadata Factors. App Store elements that cannot be controlled by the developer—primarily, the number of downloads, speed of installs, and user feedback (ratings and reviews).
Mobile App KPIs. Key Performance Indicators (KPIs) will identify the Mobile App's success criteria for measuring its development, keeping the app aligned with customers' expectations and proving ROI. With this in mind, measuring app performance before and after improvements is a good practice.
Visibility. An app marketing strategy that measures the visibility and discoverability of an app within the App Store, with the objective of increasing organic installs.
Factors in App Search Ranking:
• Keywords
• Feature App
• Top Charts
• Category
Factors in App Conversion Rate Percentages:
• Organic and non-organic downloads
• User Ratings and Reviews
• Click-Through Rate (CTR)
• Conversion Rate to install (CR)
• Cost Per Install (CPI)
• Cost Per Action (CPA)
Factors in App Growth:
• Number of installs
• Velocity of installs
• Monthly Active Users (MAU)
• Daily Active Users (DAU)
• User feedback
Factors in App Monetization:
• App revenues
• Subscription-based income
• In-App Purchases (IAP)
• In-App advertising
• Average Revenue Per User (ARPU)
• Indirect monetization (loyalty and enhancements)
• Lifetime Value (LTV)
Mobile App marketers will measure and optimize app performance and adjust acquisition campaign results by learning which channels are working best and how to most effectively apply data analytics to improve the product roadmap and fix UX issues.
Some of the most popular channels are smart banners, Google ad campaigns, deep links, Facebook paid media campaigns, organic social media posts, ad networks, retargeting campaigns, and push notifications, to name a few.
Attribution Trackers. Using an attribution tool will help identify where customers are coming from and measure CTR (Click-Through Rate), CPI (Cost Per Install), CPA (Cost Per Action), and LTV (Lifetime Value).
Mobile Analytics. Utilizing key metrics will help track user interactions such as DAU (Daily Active Users), CVR (Conversion Rate), retention rate, and churn rate.
App Marketing Automation. Personalized automated in-app messages, triggered by user actions, can measure email opens, opt-in rates, CTR (Click-Through Rate), CTA (Call to Action), etc.
SWOT Analysis. This assessment technique will analyze the strengths, weaknesses, opportunities, and threats of the Mobile App, develop awareness, and guide planning and decision-making.
Business Case. The Mobile App design process will require team members to write a formal business plan supporting the project, defining all relevant app characteristics, and detailing financial requirements in order to justify the investment.
The UX researcher is one of the most important roles within the UX design process. Conducting UX research properly at the beginning of the process—in particular, before any company funds are committed to software development—is wise and will make a difference in the success rate of the project.
In addition, developing the UX persona is one of the most challenging aspects of the design process. It is an art, often based on intuition, depending heavily on the accumulated experience and know-how of the design team.
Krasamo Inc. has been working with UX projects and Mobile App development for more than ten years, gaining considerable user experience expertise and building a team of highly skilled developers. Using a systematic approach with a mix of proven techniques and methodologies has been the secret sauce in many of the recognized UX projects Krasamo has developed for current customers.
To request more information or to set up a discovery call, click here.