Experienced Mobile App
Development Company.
Krasamo is a Texas-based mobile app development company with twelve years of experience in developing innovative, responsive, and scalable solutions with agile methodologies.
Krasamo engages in collaborative partnerships
with clients, building on our understanding of the
app economy's complexities and uncertainties.

From day one, you'll gain "know-how" for your organization as you access Krasamo's innovative techniques!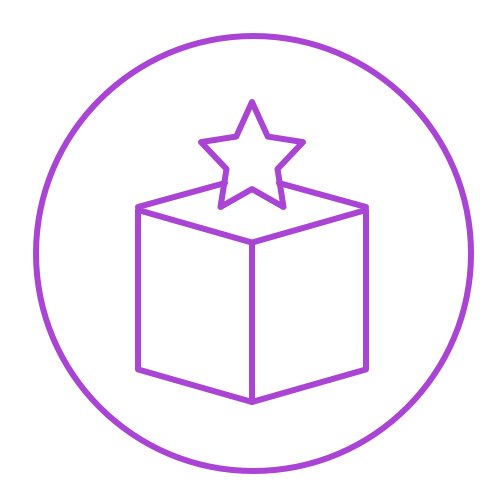 Innovate With New Products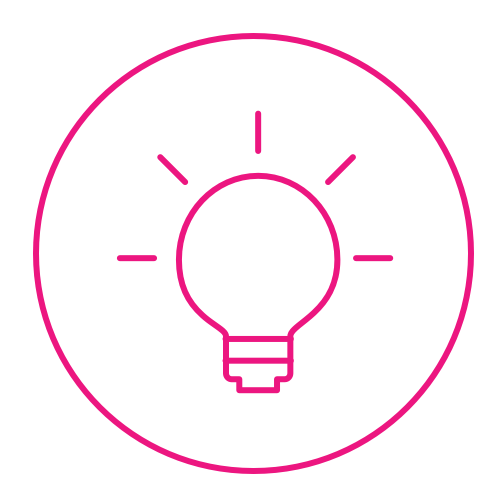 Implement Creative Processes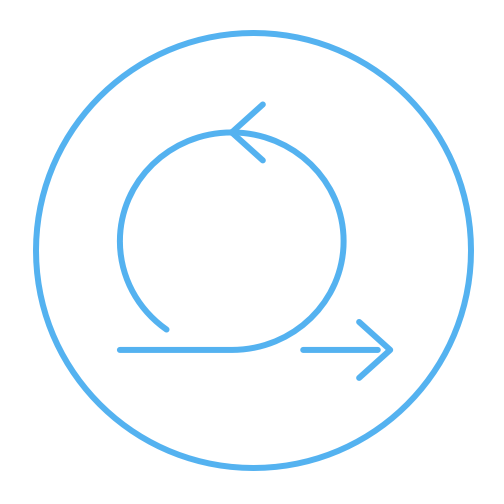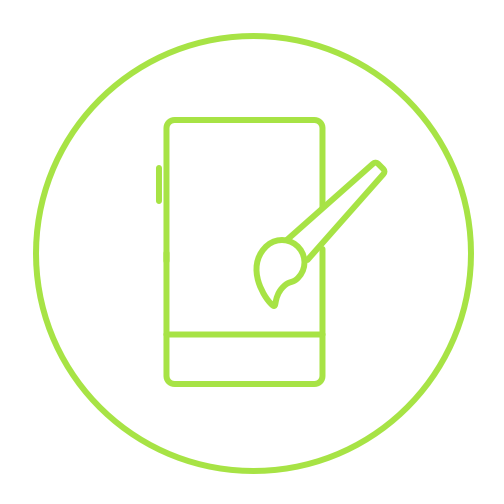 Build a UX and Developers Team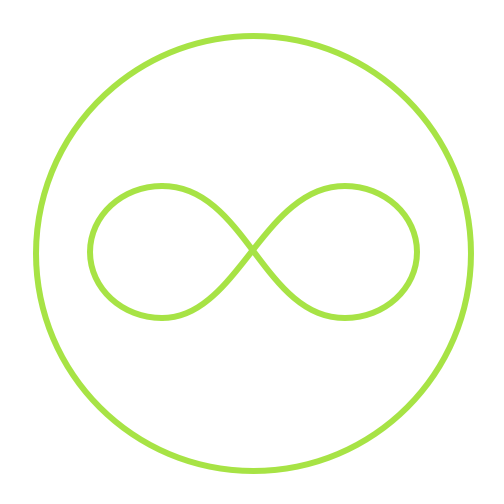 Utilize DevOps Strategies and Practices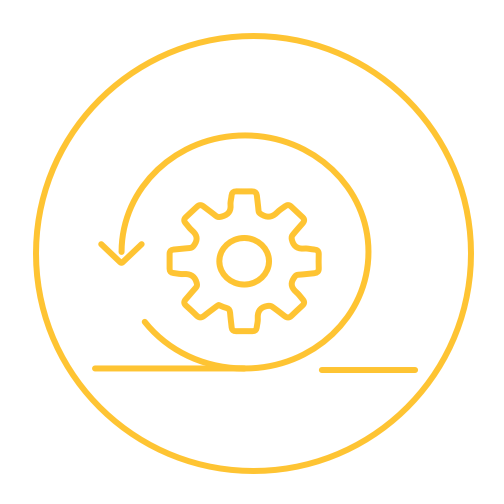 Shorten Development Cycles/Processes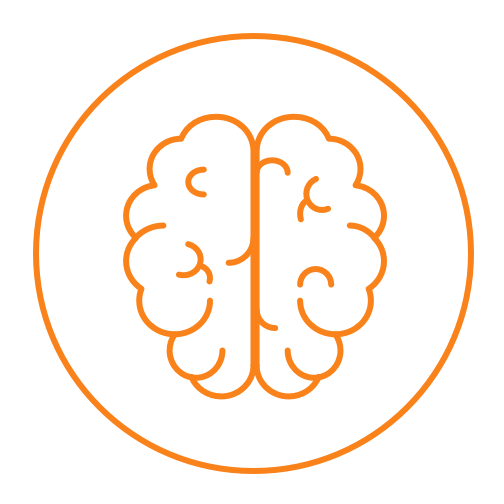 Adapt a Learn-and-Adapt Mindset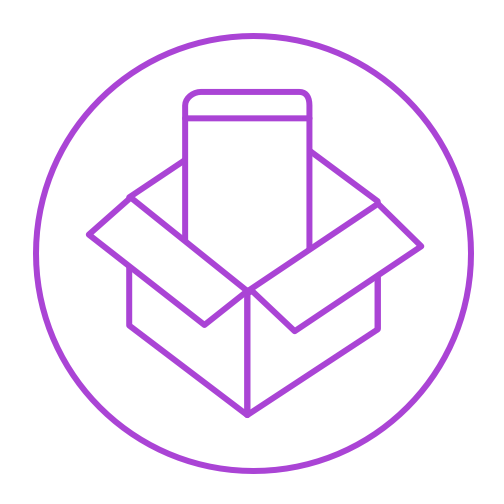 Continuous Delivery (Deployment)
Get Nearshore Software Development
with Krasamo's Subsidiary in Mexico
Krasamo can offer clients a lower-cost mobile app development service through our facilities in Aguascalientes, Mexico. Experienced teams can either fully develop and build your app from the ground up, or we can enhance your existing app in collaboration with your in-house developers.
Learn more about
nearshore software development services
in Mexico and how Krasamo can help structure your mobile app development team.
Let's schedule a no-obligation 15 minutes consultation to find out if Krasamo is the right fit for your next project.
We would be happy
to work with you!
MOBILE APP DEVELOPMENT
principles and Methodologies
Krasamo works with lean-agile principles and collaborative cross-functional teams in an
iterative approach
from concept to launch. Our UI/UX designers communicate with developers to ensure they continually
focus on users
and refine the app according to feedback.
Our developers are autonomous to execute tasks and follow Scrum or SAFe frameworks with a team of product owners, designers, and project managers. Project work is completed in sprints (two-week periods) with ongoing team participation in events for planning, communication (daily standups), development work, review, and retrospective.
Our teams make every effort to analyze, implement, and monitor product requirements and changes through a shared understanding as they move together toward achieving project goals.
Project Management: Project management often determines the success of a project, and failure results from poor planning and execution. At Krasamo, we strive to drive performance and a high output level through a process and methodology that aligns project requirements with company values, goals and aspirations, and culture.
It is critical to understand and apply these principles to your project and specifications and to implement project management techniques and methods during the project lifecycle.
Learn more about the agile development process below.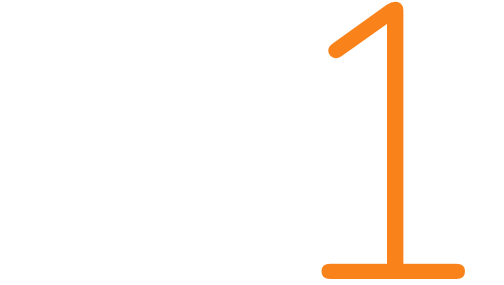 Discuss Methodologies
Agile—Scrum, SAFe
Lean
Kanban Scheduling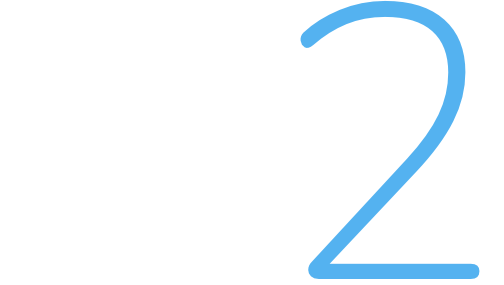 Coordinate Project Management
Initiate and Plan
Execute
Deliver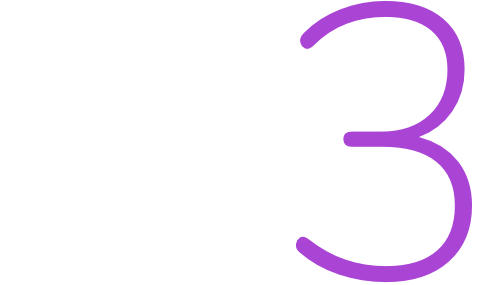 Project Initiation And Planning
Discuss goals and scope
Deliverables (expected outcomes)
Timeline and budget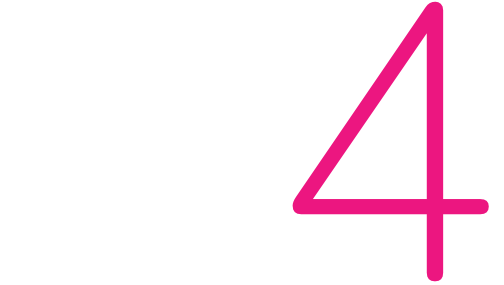 Goals Criteria
Develop S.M.A.R.T. goals
Specific, Measurable, Attainable, Relevant, and Time-Bound
Scope—Evaluate Requirements
Documentation and agreements
Cost-benefit analysis and project charter
Statement of Work (SoW)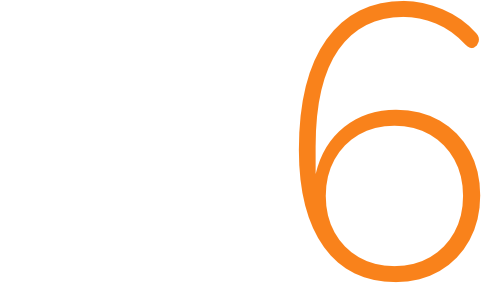 Deliverables
Quantify tangible outcomes
Iterative development in small increments
Scope monitoring during the lifecycle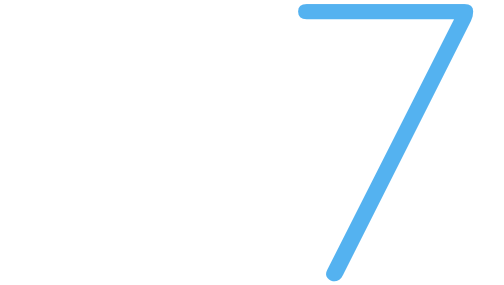 Stakeholders' and Sponsors' Expectations—
Analyze and manage consensus and buy-in
Develop RACI chart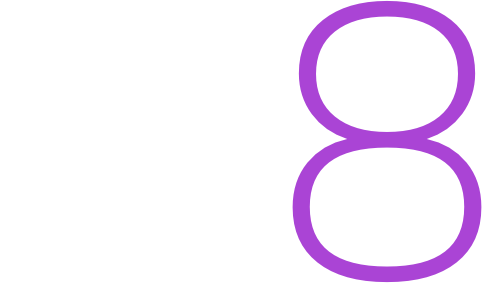 Identify Resources—Skills, People, Processes
Define project roles
Assign accountability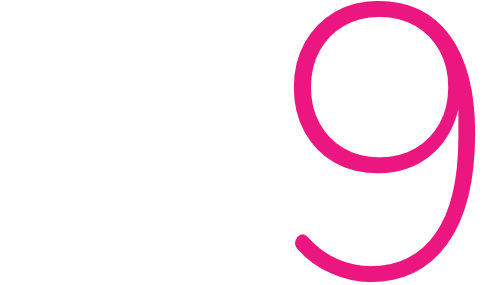 Organizational Structure
Management and decision-making styles
Project governance and change adaptation
Policies, regulations, functions, procedures, and responsibilities (factors that influence project implementation and monitoring )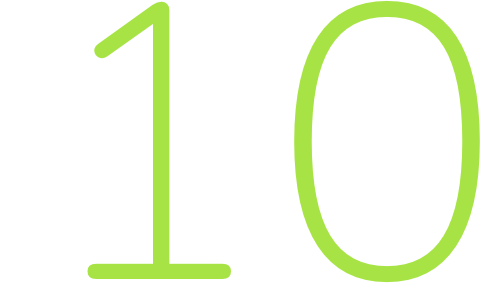 Culture Sense and Analysis
Culture, values, and strategy
Vision and mindset
Understand, accept and adapt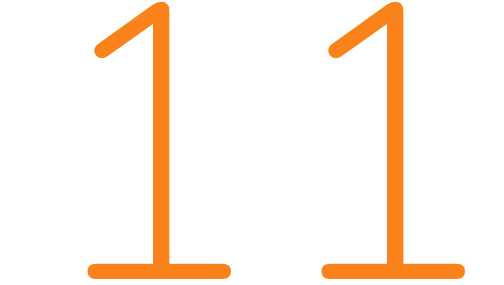 Information and Communication Flow
Engagement and alignment
Formalize communication process
Track and communicate
Align project with overall goals and scrum teams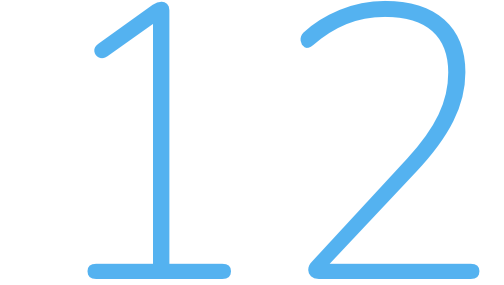 Measuring tools – success Criteria
Objective Key Results (OKRs)
Key Performance Indicators (KPIs)
RACI chart
Data Analysis
UX Research and User Experience
A Human-Centered Design Process
User experience (UX) research helps define specific functions for products and detects usability problems
early in the process
, providing the opportunity to solve problems in the requirements phase, thereby saving time in the UX/UI design and development process.
UX research techniques
reduce failure rates and help capture requirements.
Krasamo UX teams focus on discovering and validating usability criteria as well as understanding users, tasks, and environments.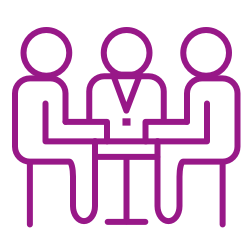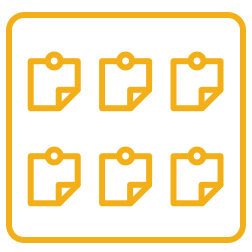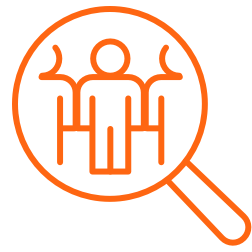 Contextual Inquiry Scenarios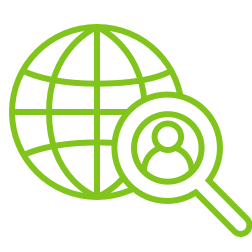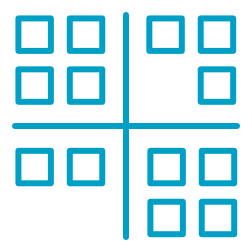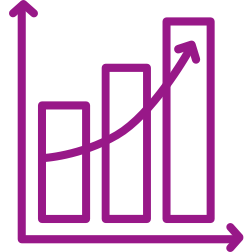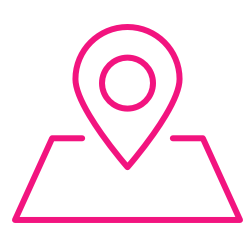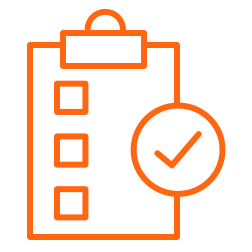 UI/UX DESIGN for mobile app development
The UX team involves users and observes their behavior in context to understand their needs, exposing them early to design concepts with multiple assumptions. The UX team performs usability testing with artifacts, prototypes, and system demos throughout the design and development process.
Krasamo provides an iterative–agile design process of continuous design and testing, through feedback and learning, until the product is refined and users reach a delightful experience.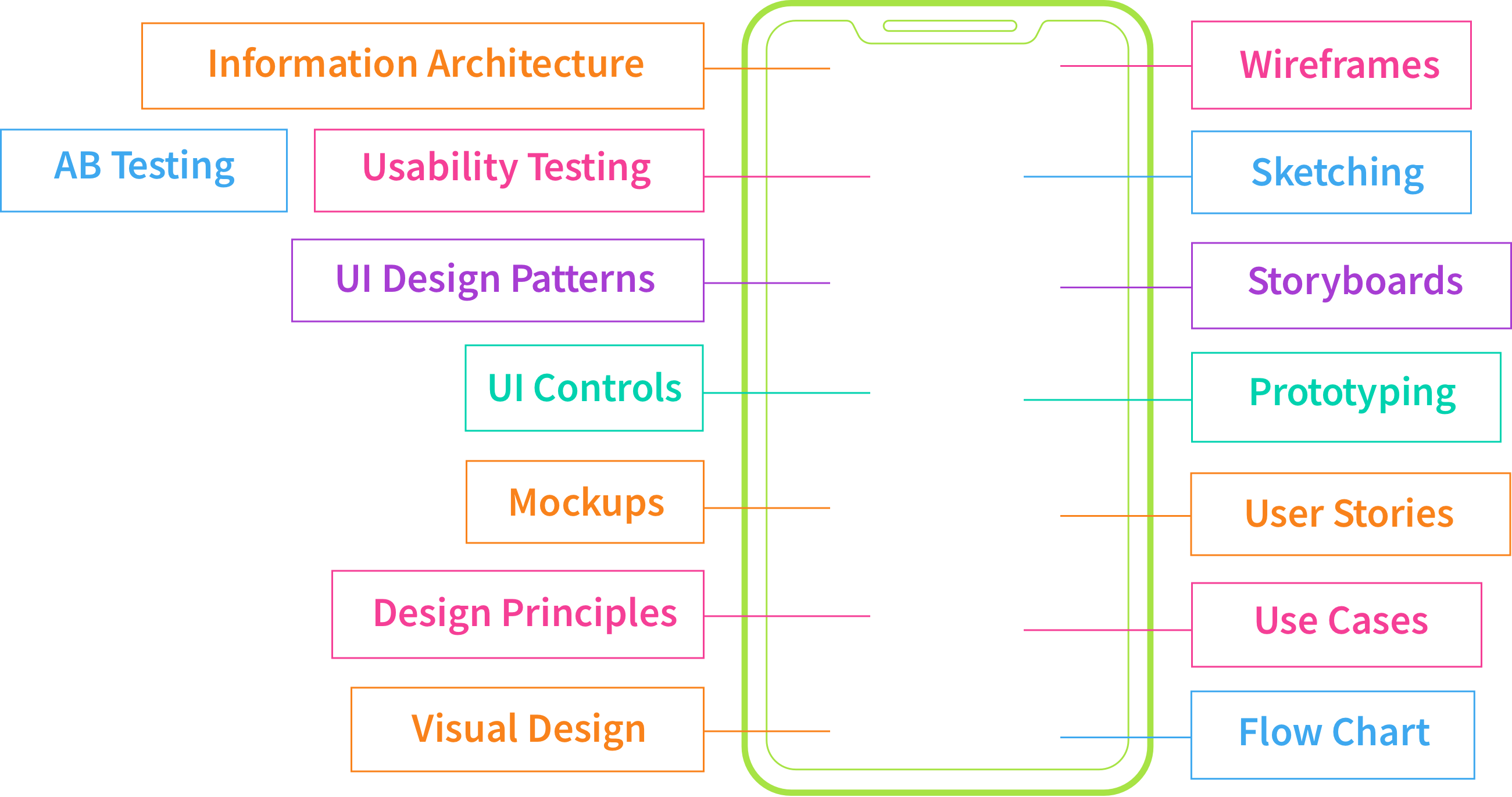 User experience is so important that consumers are often willing to pay a premium for digital products with improved usability. A good UX design process dictates the success of a mobile app.
Front-end MOBILE APP DEVELOPMENT
Front-end app development is about developing visual and interactive applications with a designated team of developers and designers to create the client-side (front-end) components that reside on the device and connect with the back-end through custom and existing APIs and SDKs.
Krasamo's skilled developers can work on mobile app development for iOS and Android using an appropriate programming language and front-end frameworks to achieve a successful outcome.

How do I choose front-end framework?
Together we'll consider these options:

Back end MOBILE APP DEVELOPMENT
Back-End App Development is about building server-side services (back-end) with infrastructure and logic, then leveraging them with third-party services adaptative to the solution—connecting the application to libraries, databases, and other programs.
What is the best back-end option for mobile apps? Popular development tools include:
What is the best back-end option for mobile apps?
Popular development tools include:


What is an Integrated
Development Environment (IDE)?
At Krasamo, our teams work with IDE applications to support development in a standardized environment in order to write code offering control and customization. When choosing app development tools, it is important to discuss IDEs, as this is the environment that supports the programming languages, operating systems, automation features, plugins, processing capacity, extensions, and integration with CI/CD tools and other project requirements.
We consider which version control system to use as well as the language and compiling capabilities, the debugging tools, and more. An initial assessment with your Krasamo engineer consultant can provide support for these points and clarify any questions you may have.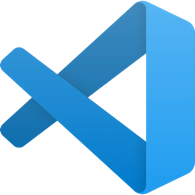 Visual Studio Code (VS Code)
VS Code
is a lightweight open-source code editor developed by Microsoft, with support for debugging, task running, and version control. It supports Java, JavaScript, Go, NodeJS, Python, and C++. It has a source control built-in feature to use Git and Subversion to create repositories and make push and pull requests directly.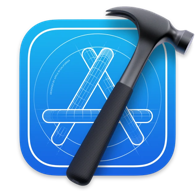 Xcode
is an integrated development environment for building apps in macOS, iOS, iPadOS, watchOS, and tvOS. Xcode provides a unified SDK to run natively on Intel-based CPUs and Apple Silicone with compilers, frameworks, and debugging tools. Xcode manages the entire workflow and integrates source-code with Git version controls.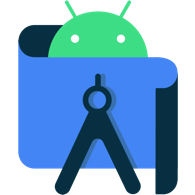 Android Studio
is the official IDE for building apps for Android devices in Java or Kotlin. It is a robust and flexible unified environment that provides testing tools, frameworks, and integration with version control tools, including built-in tools for
Google Cloud Platforms
and connection with Firebase.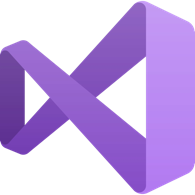 VS
is a feature-rich integrated development environment (IDE) created by Microsoft. Optimized for cross-platform mobile app development, VS has many productivity features. Some popular features include compilers, refactoring,
Intellisense
(code completion tool) tracking, and sharing code with others using Git. Visual Studio supports many built-in programming languages directly and through plug-ins and many other functionalities as a service in VSPackages.
MOBILE APP
DEVELOPMENT LANGUAGES
Which language is best for mobile app development? Our teams make assessments and recommendations, but in general, the best mobile app development language choice depends on the type of application (native, cross-platform, or web-based), the app's requirements, the team's skills, and the language's capacity to leverage frameworks, languages, the application's integrated development environment (IDE), and platforms.
Krasamo teams work with a number of popular languages:
QUALITY ASSURANCE:
mobile APP development TESTING
We test apps using manual or automated tools to optimize usability, functionality, and performance throughout the development process, analyzing the app components and results using emulators and physical devices that provide feedback. App testing validates test cases and scenarios to determine if features are working correctly.
Mobile App Testing Tools:
DevOps Teams synchronize cadence and schedules to deliver frequently during the process and optimize a continuous delivery and continuous integration (CD/CI) automated pipeline to run and test.
Developers can benefit from platform-as-a-service (PaaS) solutions to develop, run, and deploy the mobile app. PaaS solutions integrate with popular tools and workflows, providing scalability, support, and access to ecosystems, with savings in hardware running and maintenance.