Agile leadership is about creating the right environment
for self-sufficient teams.
Agile leadership in technology has a critical role in digital transformations. This type of leadership has a significant impact on results because it affects the enterprise's ability to build products. Technology leadership affects enterprise productivity, profitability, and market position, and leaders are the ones who make organizational changes and transformations possible.
Agile leaders create the organizational structure as well as a culture of continuous improvement after mastering skills through exploring and discovering experiences in managing teams. Creating an environment that facilitates ownership, autonomy, and trust-building among agile teams requires agile leadership—from an individual who builds the right organizational model and team structures.
Agile leadership is about engaging with teams to grow together, implementing feedback mechanisms to learn and improve continuously in a working environment while also promoting and inspiring a culture with clear goals and behaviors and the right set of tools and techniques.
Transformational leadership focuses on organizational goals and objectives; servant leadership focuses on team development and performance. Both leadership and management certainly help to predict performance.
Agile Leadership Characteristics
Agile leaders create healthy teams and organizational cultures that (together with technical capabilities) are a significant predictor of software delivery performance. Leadership enables the values, practices, and processes that work together to develop team capabilities.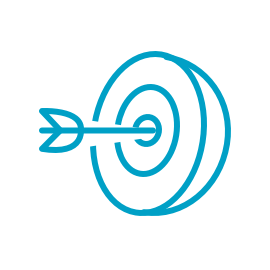 Lean-agile practices and technical proficiency help achieve goals. Agile leadership focuses on setting goals that create value for customers as well as determining the actions needed to achieve deliverables that will impact or satisfy end-users (customers) while bringing value to the company at the same time. Leaders set goals focused on objectives to be achieved—objectives that can be measured in complex and uncertain conditions.
By measuring how the product affects both user behaviors and the value of the business (and how these relate), teams can understand their purpose and processes more efficiently. Teams can define custom KPIs (performance metrics) that match the impact on users of the application, or they can observe existing app analytics (KPIs /metrics) indicators to obtain insights about how the team is achieving its desired outcomes.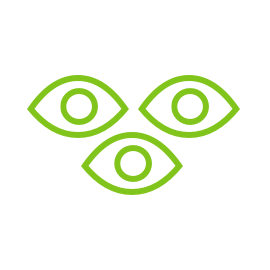 Agile leaders motivate team members
to connect and develop a sense of purpose about the product and delivery process, as well as inspire and stimulate them to maintain their creativity by providing input for innovative ideas, features, etc. Authentic leaders
inspire vision and clarity
about where the team is going, both qualifying and quantifying their journey of discovery and exploration as well as providing honest feedback on their work.
Successful teams maintain empathy with the customer, analyzing solutions from the users' perspectives and looking at customer assumptions to understand how to deliver value and participate in setting clear goals (shared goals) that benefit the customer and the business.
Agile leaders stimulate passion and vision of the product design, uncovering expectations of short-term changes or outcomes that will contribute to future changes.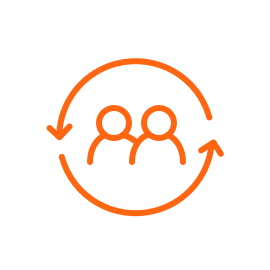 Collaboration and Communication
Agile leaders design fast-flow team models by implementing communication patterns that facilitate team interactions. Leaders communicate with positive comments that make team members proud of their work.
Team organization is based on the desired final outcome (product) operating in a collaborative environment between team members and other teams while maintaining the system boundaries. Agile leadership stimulates collaboration and communication and provides coaching activities to nurture team members and encourage future opportunities.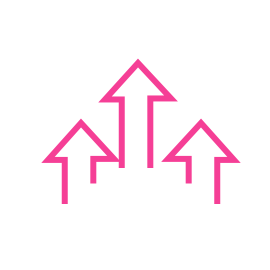 Team Autonomy and Ownership
Agile leadership empowers teams to take responsibility and accountability for their projects and become the "owners" (ownership),
working proactively
and coming up with solutions to accomplish goals. Taking ownership of software implementation is done by overcoming challenges and learning from
experimentation and exploration
activities.
Team ownership is encouraged and inspired by the team leader, who might intervene to balance the team depending on the situation, team maturity, and the team needs. Agile leaders facilitate team ownership by stimulating the right mindset, asking questions, training teams, and maintaining the right processes and environment to create a high-performing team.
Agile leaders administer the right amount of autonomy (freedom) according to the team's maturity and the context, while guiding and supporting the team to make the right decisions. Agile frameworks help agile leaders make assessments on how to align teams and create an environment for teams to adopt ownership. A leadership role aligns team maturity and independence to develop accountability—and that helps achieve the highest potential of the team.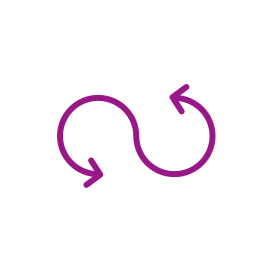 Agile teams perform in an environment that inspires open feedback and a learning mindset—but not only feedback about the processes, teams, or interactions. Successful agile leaders are responsible for promoting
feedback from product users
during all the stages of development and learning from it to make adjustments accordingly.
The feedback loop is a learning cycle that helps agile leaders understand if the team is well organized and if they are spending their time correctly. Agile leaders help to optimize the feedback loop by reducing lead time (avoiding costs caused by delays or changes) and measuring the process speed (velocity).
Agile leaders use techniques such as Kanban or visual boards to help visualize the team's work and keep track of activities that are used during the sprint events. The learning process works with the same cadence as the delivery frequency, processing the feedback from the results of the delivery.
Agile leaders set aside time for learning and give learning resources to members to develop training and exploration in new technologies and projects. They also develop organizational learning by creating spaces for promoting knowledge sharing through activities and events.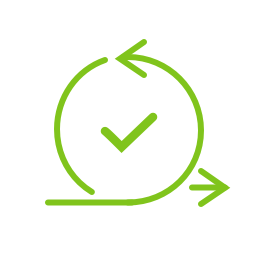 Agile leaders reinforce cultural norms to grow and support organizational culture. Leaders model thinking and mindsets to create an agile culture by behaving in a way that motivates and inspires the team (creating patterns of behaviors) that lead to changes. Adapting or changing the company culture requires agile leaders to influence teams to adopt behaviors and attitudes to build the right habits that, repeated over time, will create a healthy work routine. Agile leaders can improve the culture by analyzing the effects of habits, reviewing existing organizational cultural capabilities, and exploring changes required to achieve business agility.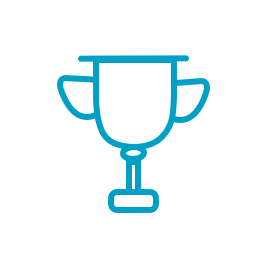 Cognitive Stimulation, Supportive Leadership and Recognition
Agile leaders challenge individuals to think about their products, organization, and processes, and stimulate them to come up with creative ideas. Leaders recognize team members' achievements and support them in their personal situations through conveying positive messages, rethinking situations and assumptions, considering their interests, and incentivizing and rewarding them for their efforts.
Team members are supported in their technical practices and management capabilities. Consistent coaching helps team members adopt the right behaviors and adapt to a culture of consistently bringing their best to innovate in a safe environment.
Agile leadership promotes DevOps practices and careful implementation of tools in the value stream, from ideation to product launch. DevOps practices are also a predictor of software delivery performance. Leadership organizes and sets strategies to adopt DevOps capabilities, including a transformation plan model with clearly defined outcomes and a plan to scale the DevOps culture.
Agile leadership builds the right environment for self-sufficient teams to operate with autonomy and ownership. Teams implement a feedback loop (learning) process and improve their processes and products continuously. Each organization and team have its own environment and context, cultures, mindsets, and individuals that must be modeled to reach operational performance.
Developing a generative culture is the product of experimentation and learning specific to the situation and the company culture.
Agile leaders lead by example to build their own teams and thrive in fast changing environments, understanding tools, rules and elements, while exploring different approaches to overcome challenges and become an agile organization.
Krasamo is an agile development company with more than 10 years of experience building agile teams and leading software development projects in IoT, mobile development, web development, machine learning, microservices, and digital transformations.