Table of Content
Nowadays, enterprises navigate highly competitive environments with rapid technological changes—which requires significant organizational transformation strategies to avoid decline.
An agile organization with people and technologies in place can react quickly and adapt. The market is forcing companies to automate and scale by adopting cloud computing technologies.
Cloud adoption enables the right technologies and processes in cloud environments required to operate efficiently in the digital world. In addition, a modern operating model with the correct implementation of cloud services creates real competitive advantages.
Partnering with a cloud consulting company is one of the fastest ways to acquire the technical capabilities to develop a cloud adoption strategy and implement cloud solutions. The partner can transfer its cloud knowledge (know-how) and help build a cloud operating model while the client builds capabilities and resources.
Cloud Characteristics
Understanding cloud characteristics will drive a successful cloud adoption strategy and enable enterprises to operate fully available systems, fast and stable. Some of the characteristics required for successful cloud deployment are:
Storage of Resources in Multiple Locations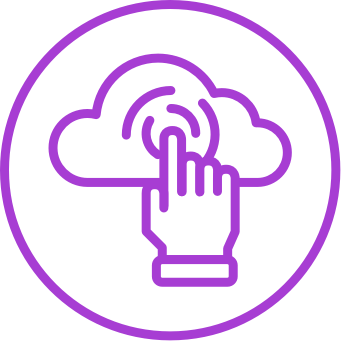 On-Demand Self-Service Provisioning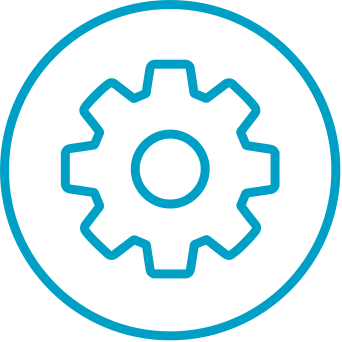 Resource Control, Optimization, and Reporting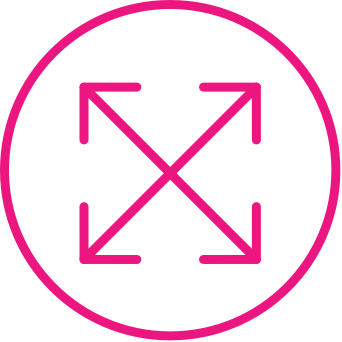 Elastic Provisioning of Capabilities—Agile Scaling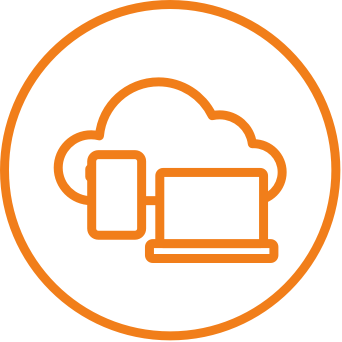 Access From Multiple Platforms
Our cloud adoption services help customers scale operations, mitigate associated risks, keep operating costs within budget, and maintain full visibility of where money is spent.
Cloud adoption is a predictor of
software delivery performance.
Cloud computing capabilities improve software delivery. But understanding constraints is critical as well when designing cloud computing solutions. Cloud adoption is about creating a flexible infrastructure that supports all on-demand services.
At what stage is your cloud adoption program?
Which cloud adoption model to pursue? Cloud
Migration, Cloud Innovation, or Modernization?
You might be just looking to add a ready-to-go solution or improve your continuous delivery pipeline. Our teams can help develop a readiness assessment model of maturity and capabilities as well as implement a cloud adoption framework tied to outcomes.
A cloud adoption framework is a plan to manage the transition of a company from traditional IT to an agile playbook that balances the technologies and has a defined strategy with clear and measurable objectives aligned with the digital transformation strategy. The business strategy defines the desired outcomes and technical efforts required for the cloud adoption project.
Agile project management for cloud adoption projects focuses more on operations expenses than capital expenditures and brings the agility to evolve gradually through learning and experimentation.
The cloud adoption plan is designed and carefully managed with deliverables, budget, and timeline. The current company technology stack is evaluated, and technical efforts are defined before creating a backlog with workloads. The agile development process guides our teams.
A cloud adoption framework requires well-defined business outcomes. Business outcomes are the specific results expected from the cloud adoption implementation. A clear strategy will lay the foundation and align stakeholders who must buy into the project.
The company's current digital state, assets, and skillsets are evaluated against the technical efforts required for the cloud adoption project. A cloud adoption plan has a lifecycle with phases that present activities in sequence, prioritized by dependencies.
The cloud adoption framework helps prioritize activities and workloads that are managed in a backlog. Some of the plan activities are tasks, features, user stories, epics, and required efforts.
The Krasamo cloud strategy teams have created a cloud adoption framework that can be aligned with your specific criteria, project tasks, and plans. Our teams also manage cloud adoption with customers using Azure DevOps, AWS cloud adoption framework, or Google Cloud adoption framework.
Cloud adoption efforts iterate establishing priorities in workloads, timeline, and release plans. Then, priorities are evaluated using qualitative analysis of the business impact and technical complexities. Finally, the backlog registers the confirmation of priorities, and the cloud adoption process begins.
Prioritization efforts consider the type of transformation (migration, modernization, or innovation) and measure its complexity and additional required data points (business and technical data inputs). We advise you to work in increments and review business objectives continuously. Contact our cloud adoption teams for more information about how to develop technology strategies.
Krasamo's cloud services help customers design and implement workflows to adopt vendor-neutral cloud services and deploy them across platforms.
Krasamo's Specializations: Serving the U.S., Canada, and Mexico:
Cloud Applications
Machine Learning Models
Internet of Things (IoT)
Mobile App Development
IoT Data Analytics
App Containerization
ETL Development
Cloud Migration
Application Packages
Serverless
Function as a Service (FaaS)
Integration
Identity and Access Management (IAM)
Data Management
Networks
Virtual Machines
Language Runtime Solutions
Platform as a Service Architecture (PaaS)
Krasamo's culture assures a successful cloud adoption.
Collaboration and learning organization
High trust and information flow
Change management
DevOps transformation
Integration with production monitoring
Strategic usage of tools (toolchain)—commercial off-the-shelf and open-source tooling
Continuous improvement paradigm
Continuous code refactoring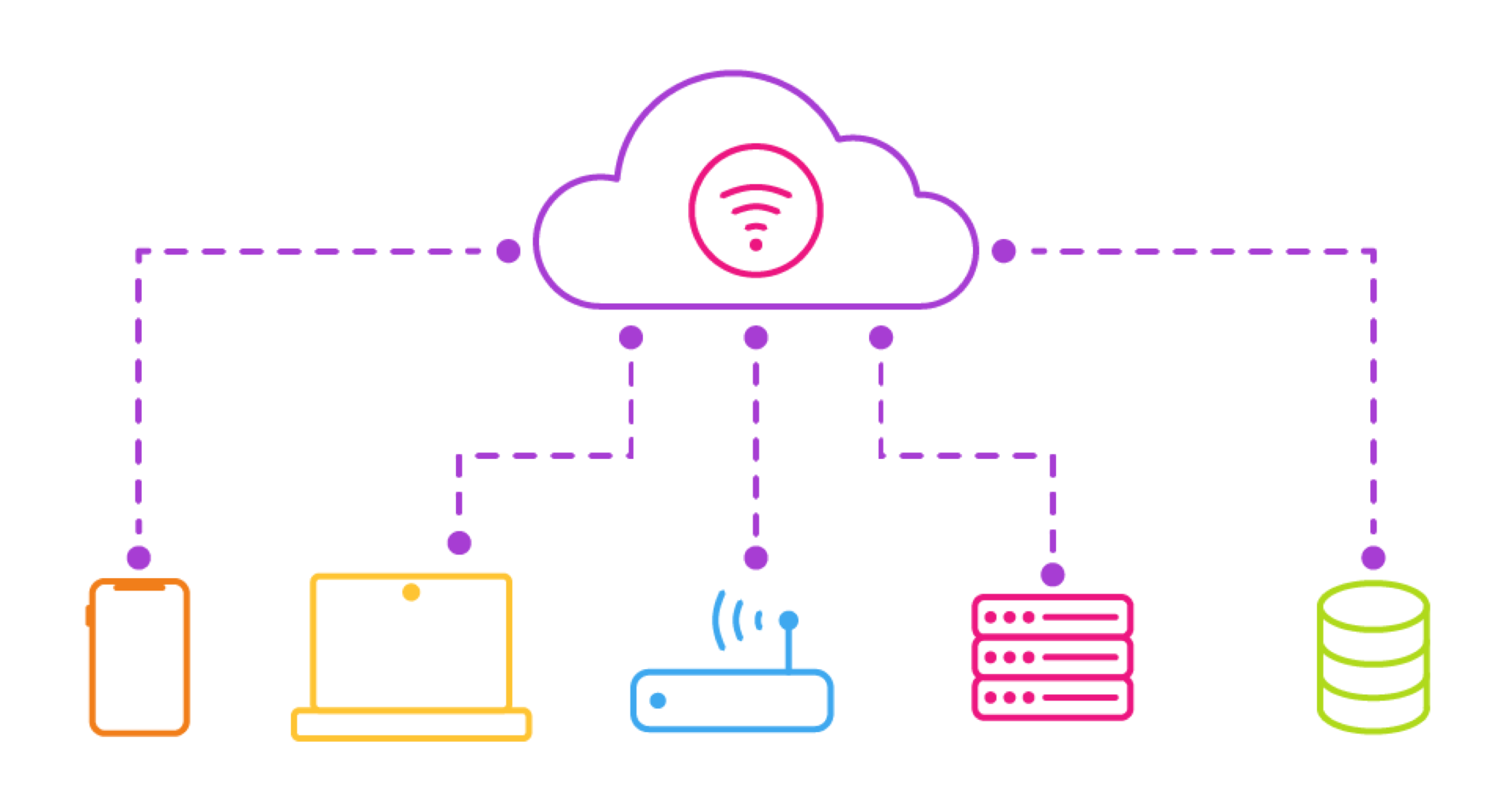 What Are the Benefits
of Cloud Adoption?
Improve software delivery process and operations (improve operational capabilities)
Optimize performance in software delivery and operations (reduce lead times and restoring of services)
Implementation of continuous improvement programs
Increase of deployment frequency and time to market
Improved systems availability (avoid and reduce failures)
Streamline processes and controls
Adopt transforming technologies toward a loosely coupled architecture—microservices
Manage and provision infrastructure as code (IaC)
Required Skill Set for Your Cloud Adoption Projects
Cloud adoption projects require a set of skills that must be analyzed as part of your readiness plan. Our cloud adoption teams can help identify gaps in the skills to support the tasks and duties (responsibilities) and the available resources. Then, we can help identify the roles to perform these tasks and determine which skills are needed to fill the roles. Your company must prioritize talent acquisition efforts as well as evaluate the time it will take to train the team to provide cloud functions. Hiring an external cloud consultant can bring a faster implementation of a cloud operation model while also training your in-house staff.
Building an effective cloud operation requires a team structure with the necessary skills aligned with functions, organizational structure, and management. Cloud teams are responsible for performing functions and delivering outcomes.
Although organizations differ in how to approach a cloud adoption initiative and assign responsibilities, teams are usually created to oversee adoption, strategy, operations, automation, and governance functions (centralized cloud center of excellence). The following is an overview of some functions that are performed by the various teams that participate in cloud adoption programs.
Attributes of High-Performing Teams
We help our clients develop teams to deliver performance. Small teams work in short cycles, measuring feedback continuously, to develop delightful products and deliver value to the business.
Teams are engaged with market changes to transform the organization by adopting the cloud and developing software.
Organizational performance and software delivery performance depend on our teams' capabilities. Therefore, we focus on developing capabilities and skills to remain relevant in changing environments, technologies, and business contexts, as well as valuing low delivery lead time, higher deployment frequencies, and faster time to restore services.
Team culture impacts performance in positive ways. DevOps practices help improve organizational culture with teams that focus on performance and goals (mission), thereby incentivizing trust and collaboration. Achieving the mission becomes a top priority (above rules), with continuous improvement and information flow among team members and hierarchies.
Transparency in team interactions is valued and leads to high-quality decision-making and improved team dynamics. Team culture and attributes lead to productive teams that focus on technical practices to deliver high-quality outcomes. Continuous delivery practices create an environment that helps to build a performance-oriented culture.
Digital businesses need the right culture and management practices due to the fast pace of innovation and required adaptation. Therefore, assessing the team's culture is a vital predictor of the company's ability to build assets and structural advantages.
Krasamo can help you build a business model and cloud architecture with better cost management, visibility of usage, and information transparency.

Why Krasamo? Krasamo will give you the balance of the best of each public cloud platform without bias (technology agnostic), with a vendor-neutral strategy and the freedom to move, scale, or downscale at any point in time. We will strive for a win-win commercial relationship in order to convert your company into a cloud-first organization.