Table of Content
Achieve seamless integration between IoT and data analytics through connected physical and virtual twins. Navigate digital transformation with IoT apps and digital twin technology.
IoT is a network of physical objects with embedded technology that interact with other devices and external environments. IoT is a data source that provides real-time feedback to improve product offerings.
Digital twin technologies are about extracting the value of data, design assets, and processes, and using them to improve the business model.
Asset Virtualization
Digital Versions (Replicas) of Physical Devices
Digital twin are virtual representations of physical devices that mirror, replicate, or simulate the physical object to allow real-time monitoring and improve device performance when interacting with multiple systems.
An IoT digital twin is a software model (virtual model) that takes data in real time as input from sensors and actuators and then simulates how that object or system will be affected. IoT digital twins are developed using a mathematical model coded with variables that simulate an object or system's physical characteristics in a digital model.
An IoT digital twin receives input data from the real device and replicates what is happening in a virtual model, allowing the twin to predict what can happen with that asset throughout its lifecycle. Thus, digital twins are fully integrated in both directions.
Benefits of Digital Twin Technologies
Visualize products in real time
Capture insights
Troubleshoot remote equipment
Leverage predictive analytics
Measure asset performance
Optimize costs and operations
Create better customer experiences with continuous product design reviews
Build business logic and data processing
Remove silos
Reduce communication overhead and data redundancy
IoT digital twins enable the digital representation of physical objects (things), places, processes, and people.
Create IoT Solutions that Model Real World Scenarios
Capture Insights with Data and Use Data to Create Modeling Scenarios
IoT digital twin applications are designed to model real-world scenarios for the purpose of creating better products, reducing costs, and improving business operations. By learning and using digital twin technologies, you can create a business model representation of your entire operation that includes processes, people, and products.
Create an Integration Layer to Connect IoT Device Inputs and Deliver Insights Across the Environment
For this to happen, you need to process data in an event system that connects data sources and IoT device inputs with business logic and real-time integration with operational data (IoT data) and business systems. These created scenarios and simulations predict situations and enable further automation of the business operations.
Our teams break down silos, combine data from disparate systems, and help you create the information architecture to enable access to data across the lifecycle of an object or system. A digital twin is a hub of information integrated from several sources.
Create Domain Models and Concepts: Living Data Models
Krasamo creates digital models for business environments from IoT data sources that contain the information for your digital twin. We design twin models with connection relationships that provide insights of time series data with live telemetry that can be stored and queried through APIs. Telemetry is the stream of data collected from sensors and then provided to IoT applications. Digital twin models can be physics-based or design-based.
Generate Digital Twin Graphs
IoT digital twins generate visualization graphs of living assets or processes so you can see the end-to-end view of the business area comprised in the model. Thus, twin models work as a graphics-rich visualization system of lifecycle data, interconnected processes, and operations.
Develop IoT Integrations: Digital Workflows
Krasamo teams provide IoT solutions to leverage digital twin technologies through your value stream. We can create a rich domain-specific model of your business environment and bring it to life, with IoT data and other data sources, to allow you to query and extract insights, enabling the use of this information to downstream services for further data processing.
Create Real-Time Simulation Models: Design and IoT Prototypes
Digital twin applications can design and test products as digital prototypes by creating a virtual representation of model-based design data and validating its functionality before the product is built. Once products are manufactured and operating, digital twins help to continuously refine and improve product design.
Monitor IoT-Enabled Assets
IoT operations are instrumented with sensors which generate data that is analyzed with a virtual model and converged with data from other company systems, then compared with historical operations and maintenance data to give insights.
Krasamo can help customers optimize systems and equipment to predict maintenance and cost savings by creating a digital twin version of IoT-enabled assets to monitor conditions, locations, and utilization.
IoT Platforms: The Digital Twin Technology Platform
As a specialized developer of IoT applications, Krasamo can approach existing vendors with ideas to enhance the functionality of our customers' products through the use of third-party solutions.
Marketplace solutions that can potentially be integrated with your IoT hub include:
Azure Digital Twins can help you integrate your IoT hub and ingest data using REST APIs. This option offers a graphic topology and gives time series insights (TSI), as well as providing storage and analytics services. In addition, this platform gives developers the ability to choose between multiple programming languages and tooling experiences.
AWS Vertex Software is a 3D-enabled digital twin platform providing support along the digital thread that gives full IoT visualization.
Bentley Systems iTwin cloud-native platform specializes in infrastructure digital twins and virtualize infrastructure engineering that uses 3D modeling and simulation applications and 4D digital representations/visualization of spaces.
Autodesk is a leading company offering building information modeling (BIM) that integrates data to produce digital representations across the asset lifecycle in the architecture, engineering, and construction industry.
Oracle provides several services to support the creation of digital twins by using a Digital Twin framework and Oracle IoT Cloud Service, as well as an IoT Asset Monitoring Cloud Service.
Ansys offers a simulation product suite that can be embedded into our customer solutions, with a schematic view of simulation processes, guided through multiphysics analyses, computer-aided design (CAD) connectivity, automated meshing, parameter management, and optimization tools. In addition, the simulation suite can connect with existing tools and processes and offers a digital twin simulation service connected with Microsoft Azure IoT solutions.
Digital Twin Technology Challenges
Requires well-designed IT and IoT infrastructure
IoT signals must generate a stream of quality data
IoT security and data analytics best practices must be kept in place
Model building and validation can be challenging
Lack of consensus or standardization on building a digital twin system reduces efficiency
Requires clear vision and priorities to align enabling technologies, strategies, and methods to create digital twins
Wondering how to scale IoT deployments with digital twins? How to create digital twins for IoT edge devices? Need a digital twin architecture solution?
Krasamo has expertise in IoT. We can help implement digital twins to your specific use case. Leverage Krasamo's capabilities to help your company achieve the desired digital transformation. Contact our IoT team for more information.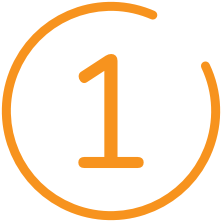 IoT Consulting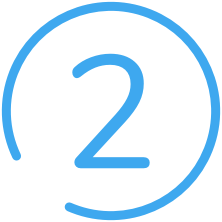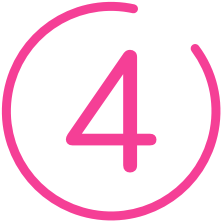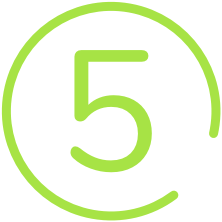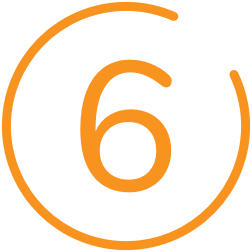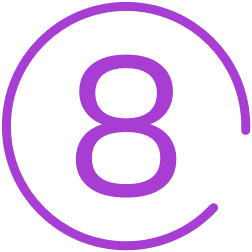 Firmware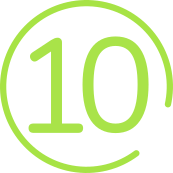 IoT Integrations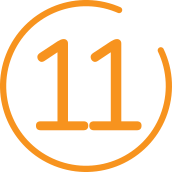 Microcontroller Programming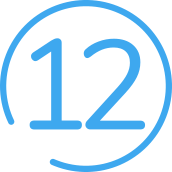 IoT Workflow Management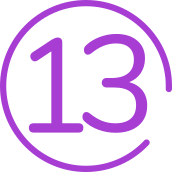 Virtualization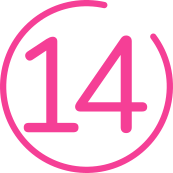 Cloud Computing