Android App Development helps you create unique and delightful apps with robust, testable, and maintainable code.
Android OS
Android OS is an open-source software founded on Linux Kernel. Android native apps have a complex structure with multiple components with specific properties built using Java, Kotlin, and C++. The app contents, code, data, and files are compiled into a file Android Package (APK). A Linux-based system with a unique user ID that runs on a virtual machine (VM), Android OS provides its own Linux process to the app.
Android Native Development. Android native apps are built for Android's OS platform and its supportive languages: Kotlin, Java, and C++. Native apps provide better performance since they are built specifically for certain devices, with access to all the devices' hardware functions and built-in features. Android offers customizable source code for building consumer devices and its open to implementors.
Android App development relies on good design and programming skills
Benefits of coding in Kotlin include:
Interoperable with Java
Less time writing code
Seamless integration with Android Studio
Total Android Jetpack Compose support
Allows to write server-side applications
Multiplatform development support
Supports Android KTX Kotlin extensions
Java
Java is a high-level language and powerful platform in which source code is written in text files that end in .java extension and are compiled into .class files that can run on top of Mac OS, Linux or Windows. These class files contain machine-independent bytecodes that can run Java Virtual Machine (JVM) instances on any Java Platform.
The Java platform has a large set of components such as libraries or packages and interfaces that make up a powerful application programming interface (API) with great functionality and portability.
Some of Java's most prominent features are its compiler, launcher and documentation tools, large core API, JDK deployment mechanisms, toolkits, and integration libraries.
Java was Google's preferred programming language for Android App Development until 2019. The Java Development Kit (OpenJDK) is bundled with Android Studio and has full support for programming in Java, as well as interoperability with Jetpack Compose, Android's modern UI toolkit.
Android Platform Architecture
The Linux Kernel
Linux Kernel is an open-source component of Linux OS that controls functions and manages resources between devices and processes. The Kernel resides in the middle, between the CPU and users, managing apps and processes, memory, and service calls.
Hardware Abstraction Layer (HAL)
The hardware abstraction layer is a subsystem of a software that holds the library modules that communicate through interfaces with specific devices' hardware components, such as audio, camera, sensors, and Bluetooth.
Android Runtime
Android Runtime (ART) is the default runtime for apps and system services that translates dex bytecode format files into native instructions. Some of its most relevant features are ahead-of-time-compilation (AOT), garbage collection (GC), debugging options, and diagnostic and crash reports.
Android Java Framework
Android's OS features are available through Java APIs for creating apps that facilitate modularity and access to resources, as well as provide a view system and layout to structure the app's user interface (UI), activities and notification management, and implementation of content providers. Native C and C++ libraries' functionalities are exposed to apps through APIs supported in the Java Framework. The Android platform has system apps with functionality and capabilities accessed from the app being developed.
Learn more about Android's architecture 
App Architecture
Modern app architectures are built with a user-driven interface in mind and modular (independent) app components flow, as the app might close processes to free up resources and kill interactions based on system or user conditions. App design considers the principle of separation of concerns, the logic of processes, tasks, activities, and interactions. The user perspectives and behavior are primary considerations, as the order in which activities are performed (activity stack) and their lifecycle becomes important for processing and having an optimum application model.
App Components
Android components have independent interaction points between system and app activities, fragments, services, events (broadcast receivers), and contents (data). Components are subclasses, and some are implemented through APIs that integrate processes within the app when they should be running or working in conjunction with other apps.
Other apps can start app components to perform instances processed in the app that perform the activity with specific permissions. The Android system receives a message with a specific intent to activate the needed component. Components are triggered and activated by intent or request methods. These components are declared in the manifest file and reside at the root of the directory.
App Manifest. The app manifest provides essential information on the app components as well as activities, properties, and capabilities. It also describes permissions, package attributes (application ID), XLM elements, intent filter declarations (describing capabilities), API level, API libraries, icon and label attributes, hardware and software features needed by the app compatibility of devices, and minimum version. A manifest file is created and elements added during the app development.
App Resources. App resources (besides the code) such as images, files, and other assets are defined with XML files and unique integer IDs used to insert into interface (UI) and easily refer to when configuring other devices.
Android apps are designed to solve user problems considering specific contexts and situations. Therefore, the approach to developing the app architectures can vary.
Android App Development Workflow

Android Studio
Android Studio is Google's official integrated development environment (IDE) for coding Android apps that are flexible, fast, and fully featured, supporting a productive app development process. It has a view system organized by modules, code files, and non-code resource files. The main window is versatile, having customized options to adapt toolbars, tool windows, and keyboard shortcuts.
Android Studio supports most version control systems (VCSs), with a display menu to choose the desired VCS system, create repositories, import files, and select integration options. Developers download Android Studio, and a project is created.
The code is built with the help of specialized tools to create user interfaces (UI) and build customized variants (for different versions) and the Android Application Packages (APKs).
Android Emulator
Creating an Android virtual device (AVD) allows running the app in the app emulator to test the application on many devices without physically having them. Code can be tested in Android phones, Wear OS, tablets, and TV devices.
Debugging and optimizing performance follow, in refining a version of the app for releasing or publishing.
Jetpack Compose. Jetpack is a toolkit built on Kotlin to build high-quality native user interfaces (UI) across Android, offering Kotlin APIs fully interoperable with Java. It accelerates development and eliminates boilerplate code. Jetpack libraries are comprised of the androidx namespace and have backward compatibility. This is a replacement of the Support Library, with classes and artifacts mapped to androidx that facilitate migration to AndroidX.
A Jetpack Compose app project is created from the Android Studio with supported new project templates. For more information about Jetpack, check out the Jetpack Compose Basics tutorial.
Android Game Development
Building games that run on platforms has become mainstream. There is great enthusiasm for video games and mobile virtual reality experiences in categories such as e-sports, training, education, and healthcare. Product marketing teams are creating virtual worlds and online communities that mix immersive and interactive environments with Augmented Reality and Virtual Reality.
High-fidelity games on mobile devices have become a lucrative segment, with high engagement levels, in-game purchase options, and marketing activities that have spurred game development for specific audiences.
Android has resources and tools to integrate the game app development across the Android ecosystem, such as extensions, profiler, GPU inspector, performance tuner, games SDKs, gaming libraries, APIs, Unity plug-ins, etc.
Game engines and dedicated game servers are run using Compute Engine to render content and interactive usage in real-time. Unity is a popular real-time development gaming platform for creating video games backed by Android OS.
Android 5G
Building responsive Android apps with 5G capabilities is introducing unique experiences to users. Higher bandwidth and lower latency are transforming user experience (UX) by providing high-quality stream capabilities such as 4k video, video calls, and chat, as well as multiplayer games and AR immersive experiences.
Android apps must have capabilities to detect 5G connections as well as device meteredness to determine if a network is having an unmetered connection in order to allow higher usage downloads and uploads.
Brands offering 5G experiences and apps compatible with Android 11 are getting ahead of competitors by giving users innovative features and higher performance. With speeds up to 10 times faster, 5G is set to revolutionize the IoT scenario.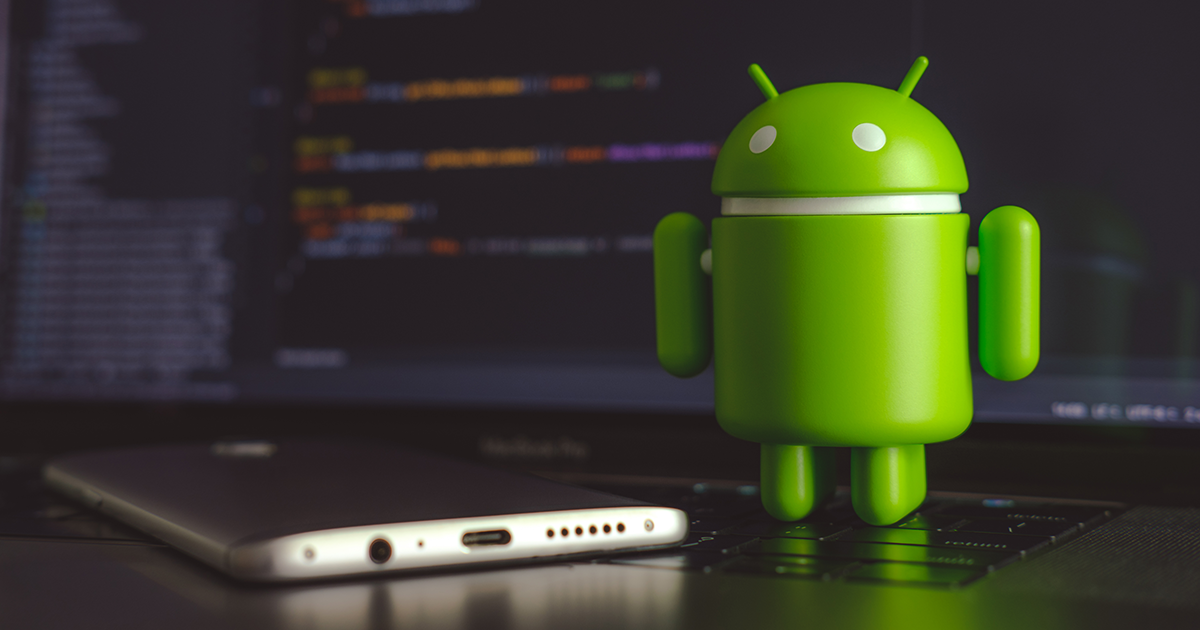 Android 12
Android app developers ensure that apps are continuously updated and compatible with new Android version releases to adapt and support platform changes. Developers review system behavior changes, run tests, adapt code, and resolve issues.
Android 12 offers better functionality, features, and APIs. A new material design language (Material You) streamlines collaboration to transform user interface (UI) design with a humanistic design, personalization (embracing expressiveness and emotion), updated components, and accessibility features.
Developers and users will experience and enjoy other Android 12 features such as improved widgets, rich content insertion, splash screens, on-device app search, haptic experiences, game mode, immersive mode, new phone call notifications, compatible media transcoding, new privacy and security protections, and new tools for optimizing responsiveness.
Learn more about the Android 12 here.
Android 13
The Android 13 release is coming in the months ahead. It's currently on its beta version, which is available for development.
Krasamo developers are working on updating Android apps and making them ready for Android 13, trying new APIs and features, and testing changes to support app behavior properly.
Android 13 improves developer productivity with new features such as copy and paste UI, support for predictive back gestures, themed app icon implementations, improved multilingual user experiences, ability to pick photos for sharing, and new run time permission for nearby devices.
Bluetooth LE Audio
Android 13 adds support and connections for Bluetooth Low Energy (LE) Audio for compatible devices, making it possible to add new use cases that were not possible previously with Bluetooth Classic.
Android 12 for TV Development
TV has become the main gateway to the connected home. OTT services (over-the-top) or TV provided over the internet have become mainstream, with subscriptions booming and consumers streaming content and music, playing games, etc.
The Android TV Platform is being positioned among the top smart TV OEMS, TV operators, streaming content providers, and TV apps.
Voice technologies have advanced and are giving users the power to control their TVs and other smart devices from their TVs. Google Assistant is another powerful tool—built into Android TVs—that enables users to connect with other technologies and control their on-demand content.
A simplified content user experience and integration in the ecosystems have created the right timing to initiate an Android app development project to work with Android TV.
Designers can now build TV apps using the same structure as for phones or tablets, based on their experience with Android or by extending existing apps to run on TV devices and adapting the user interaction design model for new layouts and navigation.
Android Enterprise
Android Enterprise is a program by Google to develop Android apps integrated into enterprise mobile management solutions (EMM) to support standard features common to Android mobile devices in the workspace.
Android apps have improved support to company-owned devices for asset security as well as privacy protection for work profiles provisioned by device policy controller (DPC) app tools that follow compliance procedures.
Android Management API is used to develop solutions that support device and application management with APIs that enforce policy settings on devices.
Native Android Apps Performance
Android apps provide a better user experience (UX) and are optimized to work seamlessly with Android operating systems and APIs, leveraging device features and built-in functions. For certain products, we recommend going native.
Google Play Store
When reviewing app performance data and insights (app statistics), metrics, stability, and bug reports, native Android apps usually outperform cross-platform apps, showing a higher app rating in the Google Play Store console.
Native Android app development strategies currently revolve around Android's commitment to becoming Kotlin-first and their migration from Java to Kotlin. In this transition, businesses are looking for first-class support, interoperability, and lower development and maintenance costs.
Migrating Apps from Java to Kotlin
Many businesses are grappling with questions:
How to approach migration?
Which technology to use?
Why build a native app?
For a simplified migration, Android Studio has a tool
to convert
Java code to Kotlin. You can build new code in Kotlin
and
convert the old code with a low-risk phased approach.
Develop faster apps with Kotlin and benefit by building more robust APIs with a code that is 100% interoperable with existing Java codebases (Java-compatible bytecode), having less boilerplate code, reduced codebase size, fewer crashes (avoidance of null-pointer exceptions), and a simplified background task management with improved productivity (time-saving methods).
Learn more about the benefits of migrating from Java to Kotlin
Android App Development Strategy
There are many factors, scenarios, business goals, and key considerations to evaluate in order to optimize your Android apps. For example:
How to avoid errors and crashes that increase uninstall rates?
What are some common patterns to look for?
What is the right APK size?
What is the best choice for memory allocations, app architectures, etc.?
These and many other questions will arise when designing the perfect app. From user research all the way to launch, it's best to choose a professional app development company to obtain faster results and save money.
Want to talk about Android app development?
 Our experienced design team members would love to speak with you today.