The new iPad OS 16 is based on iOS 16 and offers many features requested by users. As such, these new features and capabilities bring numerous new possibilities for developing iPadOS apps.
iPadOS 16 Stage Manager and External Display Support
Stage Manager is a new feature that provides multitasking to iPads, with fast access to windows, positioning the working app at the center and arranging other apps on the left side in the order of recent use, creating groups of apps (sets). iPadOS 16 supports an external display for iPad Pro, creating overlapping windows in which users can drag and drop apps from the iPad to the monitor to arrange an ideal workspace. (This display support comes to iPad Pro with the M1 chip.)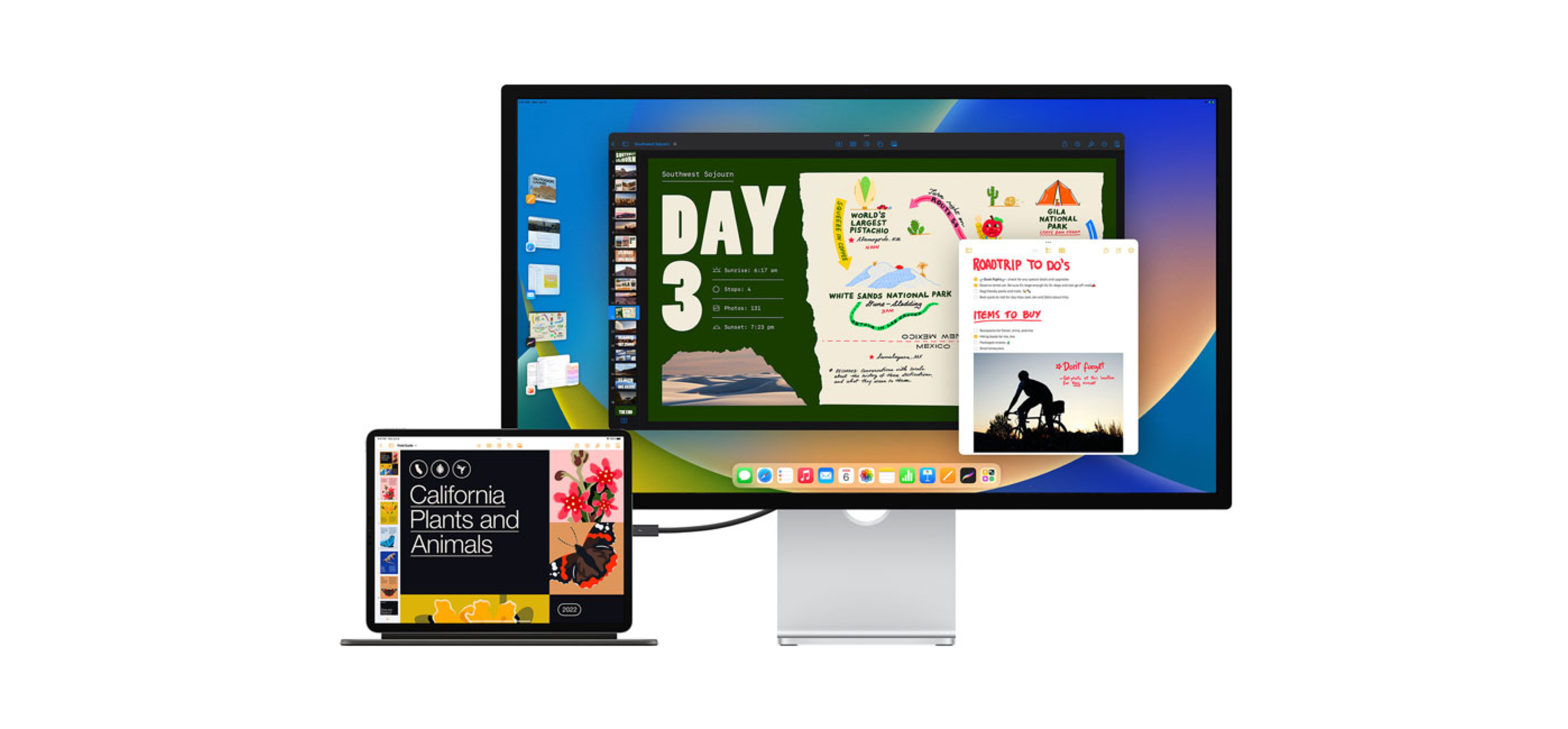 Files App
The Files app is improved in the iPadOS 16 with a new way to manage folders and files that brings a Mac experience to the iPad. There is a navigation button that can sort file types, find files and menus, and a side bar with drives and cloud provider folders to manage information more effectively.
Home App
The Home app comes with a new design in iPadOS 16 to improve smart home performance with an easier interface to manage your home accessories, organization by categories and rooms, and status information. The Home tab displays up to four camera views, whole-house viewing, and tile design for better visualization. (iPad will no longer be supported as a home hub.)
—Matter Smart Protocol The Home app will now offer a better architecture that will enable users to connect any Matter-compatible accessory and control it from the app and/or Siri, bringing a new era of adoption for smart home accessories. Matter accessories will require a HomePod or Apple TV to run as home hub.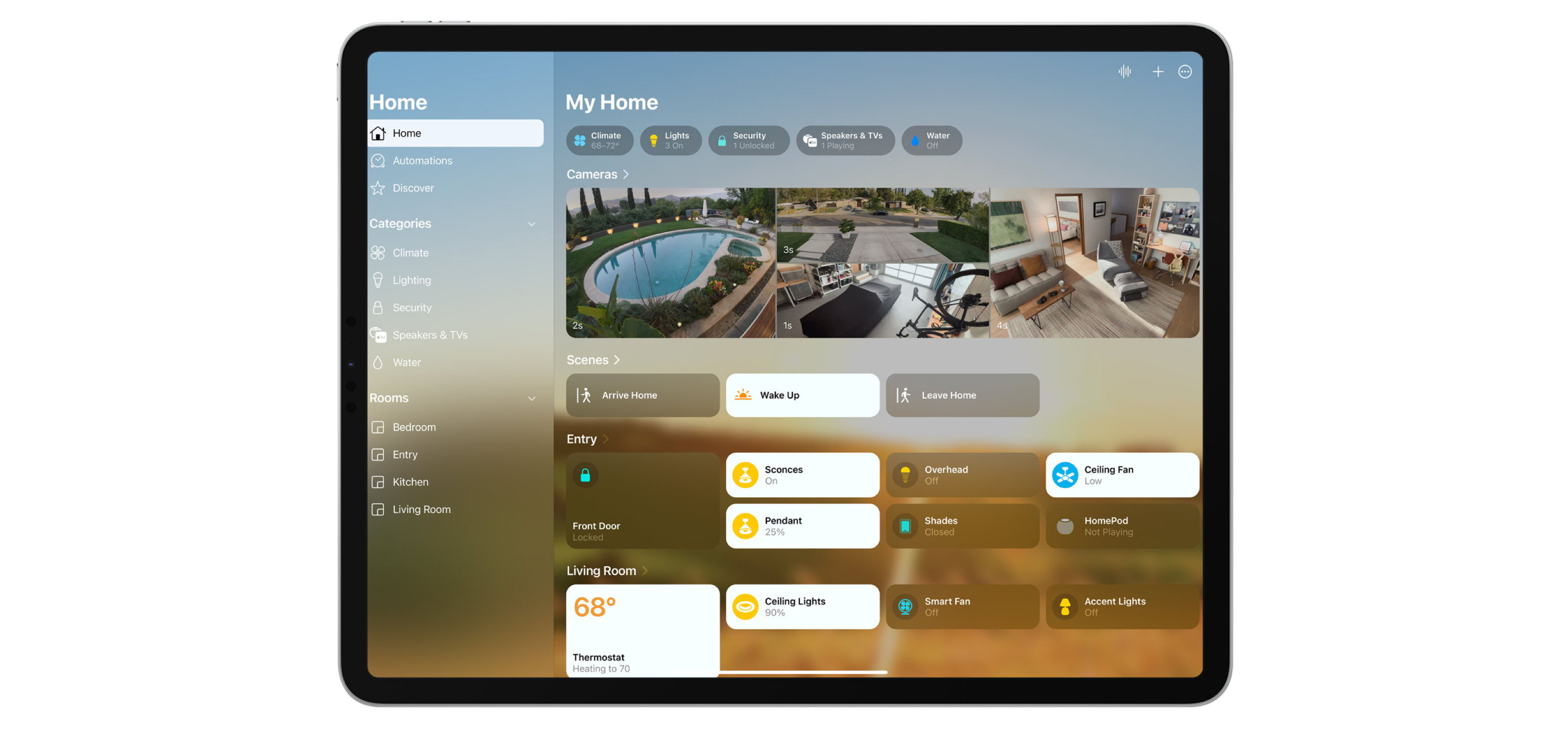 Focus Filter API
This API uses signals to set up boundaries in a "focus" mode to hide distracting content. Work focus or Personal focus are configured to work with certain apps and scheduled to switch at specific times. Also, users can select certain people to receive notifications.
Weather App on iPad
Apple is introducing the Weather App for iPadOS 16, which is designed with a smart layout, with a larger display showing detailed maps and a system of forecast modules, including severe weather notifications, animated backgrounds, air quality level display, etc.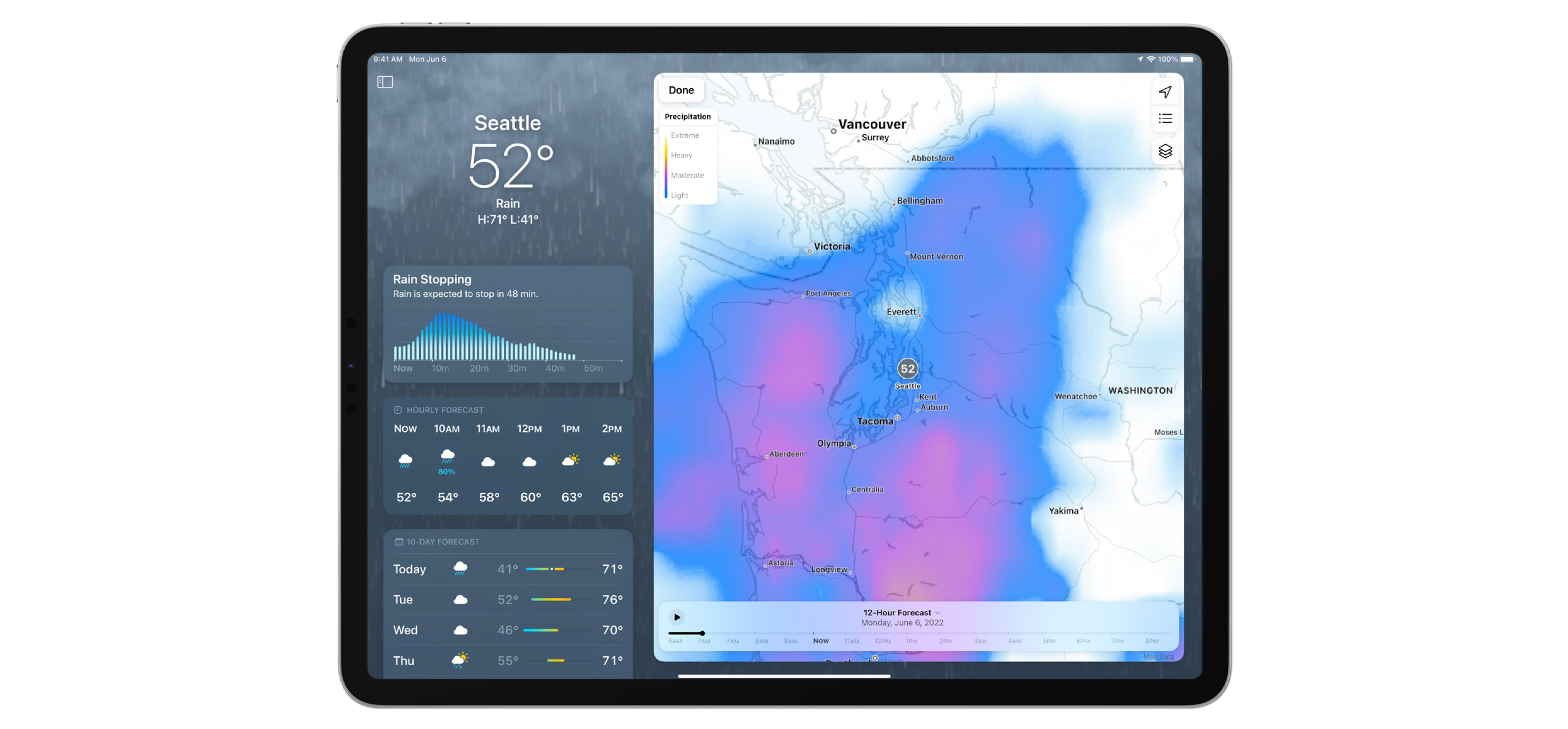 iCloud Shared Photo Library
Users will now be able to share photo libraries with up to five people, with smart features like automatic sharing with Bluetooth proximity, smart set-up rules, and collaboration on the photo collection.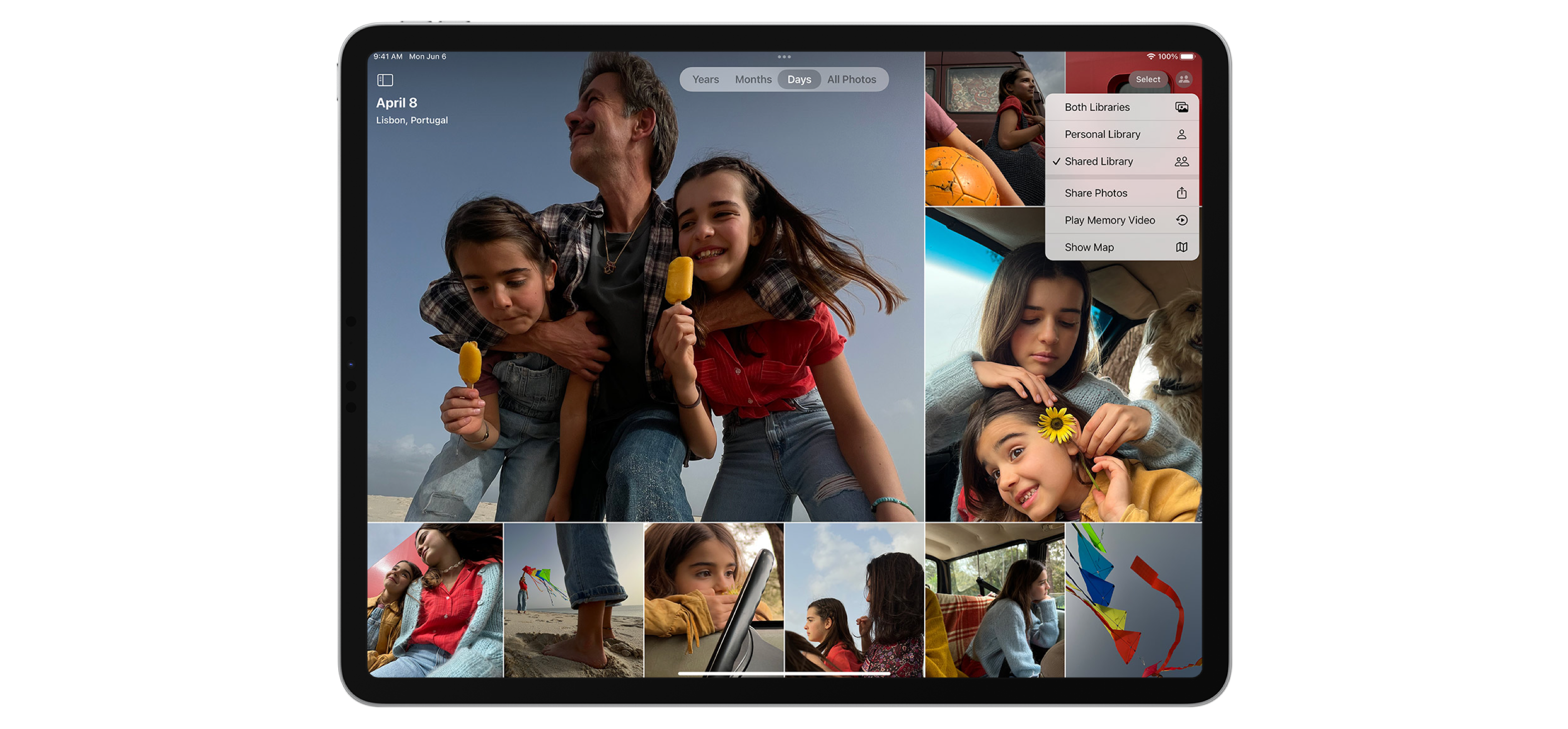 Messages
iPadOS 16 brings new ways to collaborate with messages, including features that allow users to edit messages after sending them, share activities while chatting in Messages, unsend messages, collaborate on documents and spreadsheets, and mark messages as unread.
—Messages Collaboration API. This API allows you to integrate apps to collaboration experiences through Facetime and Messages and manage them from your app.
—Shared with You API. This API allows you to create a section in your app to find content shared while using the app.
Game Center Dashboard
iPadOS 16 includes a new redesigned dashboard with views of friends' activities and achievements, profiles, and SharePlay integration that allows users to start a game from a Facetime call.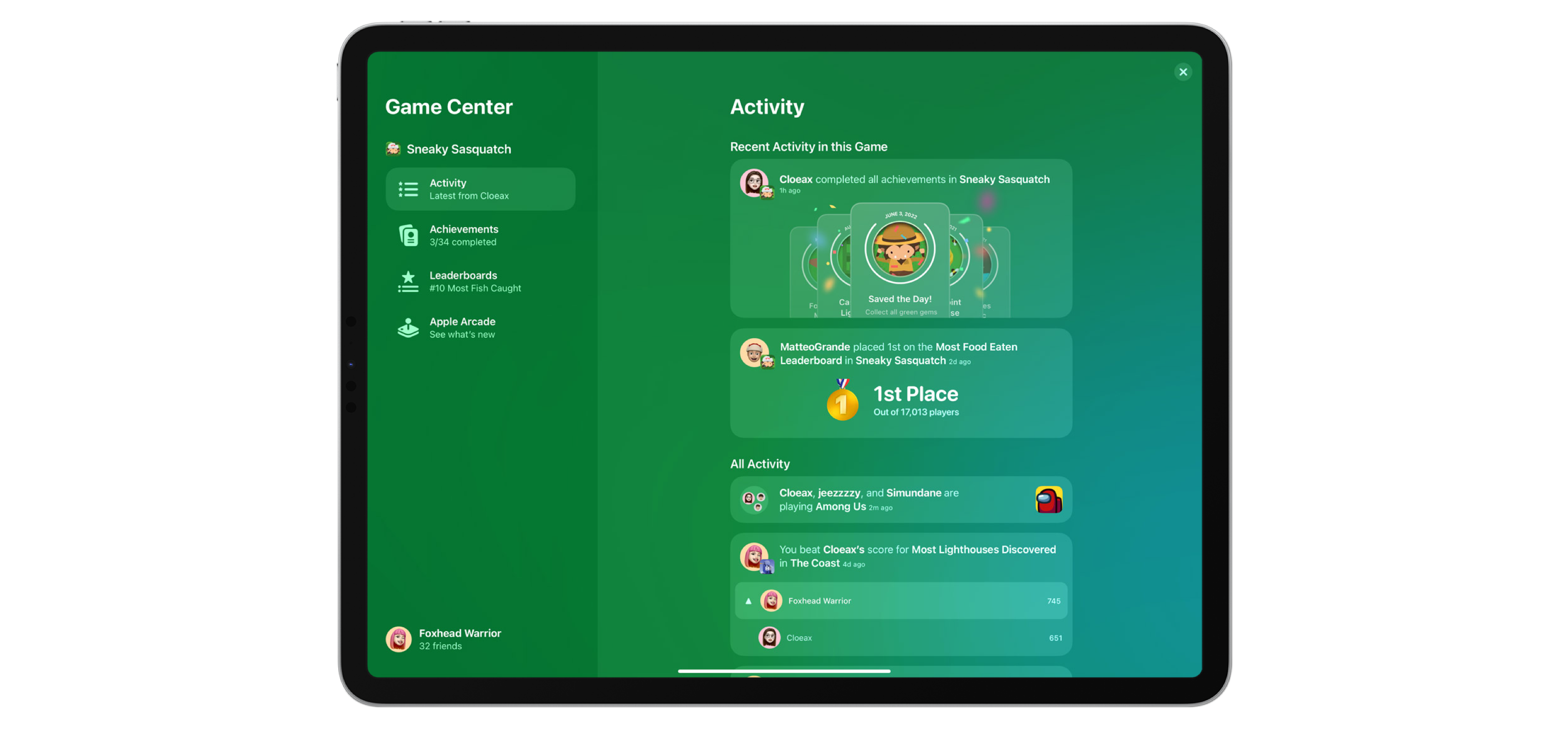 Interactive Text—Live Text
Users can take text/data from videos and photos to use the data in functions or actions, such as to copy and paste into documents, translation tools, search, etc.
iPadOS 16 was announced during the keynote address at WWDC 2022. It is launching a public beta in July, and the official iPadOS 16 release will be in the fall.
iPadOS 16 supported devices
The most exciting features will be available for iPads with the M1 chip, although the OS will also be available to the following devices:
•iPad Pro from 1st to 5th generation
•iPad Air from 3rd to 5th generation
•iPad Mini from 5th to 6th generation
•iPad from 5th to 9th generation