iOS 13: Get Your Mobile App Ready Today
With the new release of iOS 13 and Xcode 11 we could expect nice features, new devices, cool things to try but at the same time some of the updates could be disrupting for your app if not taking the appropriate care.
The most evident is dark mode, which is a very cool feature. This mode on Android is now widely adopted not only because of the appearance but also because of the big battery savings that you could achieve by avoiding super bright colors on certain displays. So definitely is something you would like to design for your app. If you don't want to adopt dark mode or while migrating your iOS apps to support dark mode you better disable it initially or at least do not rely on the default colors, otherwise you could find weird scenarios in your UI for example you may find black text over black background something not so easy to read.
There was also a tweak on the permissions for an app, so we need to reevaluate the permissions that we require in order to continue working properly.  For example: now it is going to be very evident if the app is using a location permission in the background, there was also the introduction of the "allow once", or the new explicit permission for BLE (Bluetooth always). Those were not required before and could definitely affect the functioning of your app if not set properly.
You might find that the compiler is more strict so you may have to tweak some of your native code to fix issues that maybe before were unnoticed.
Other thing to consider is the dependencies of your project, we need to make sure that all the submodules are compatible with iOS 13 and the library updates sometimes are not in sync with Apple release plans.
iOS 13 is also introducing several development features. Some of them are definitely worth trying. Some could add nice features to your app and some will make your app more maintainable. Swift UI is tackling one of the most painful problems in iOS which is dealing with storyboards. Although it is very nice building them, they are very painful to merge when multiple developers are working on them and moreover the text representation was really not usable. So many developers prefer to build the entire UI on code. Now with Swift UI the graphical representation looks as powerful as before but now there is a declarative counterpart where we can vary the params and structure and it is always in sync with the graphics, so we still have the best of both worlds.
Other nice feature worth trying is "Combine" which is a framework with similar capabilities as RXSwift. Maybe it would be not worthy translating an already RXSwift working app but definitely for something new it is a framework that will make the code easier, by getting rid of the manual hazard of maintaining callbacks and property observers in place.
Also as Android announced this year several on device capabilities for machine learning, CoreML was also updated allowing to keep trained models and even retraining them within the app avoiding any privacy concern and saving communication bandwidth.
And as if Sign in with Google, Facebook, Amazon, etc. was not enough now we have Sign in with Apple which is now available as another Sign in service to be used on an app and web.
These are just some of the new things on iOS 13 but there are more things to try like Reality Kit, Background Tasks, updates on Vision Kit and many more. Definitely keeping an app up to date with the latest advances in technology that look modern and enjoyable is a big effort and an ongoing task.
Now more than ever before, businesses need to be a part of the mobile space. Flutter provides one path to digital transformation for a company.
read more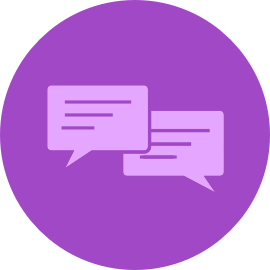 GET IN TOUCH!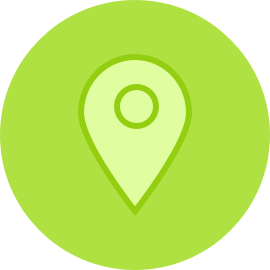 FIND US!